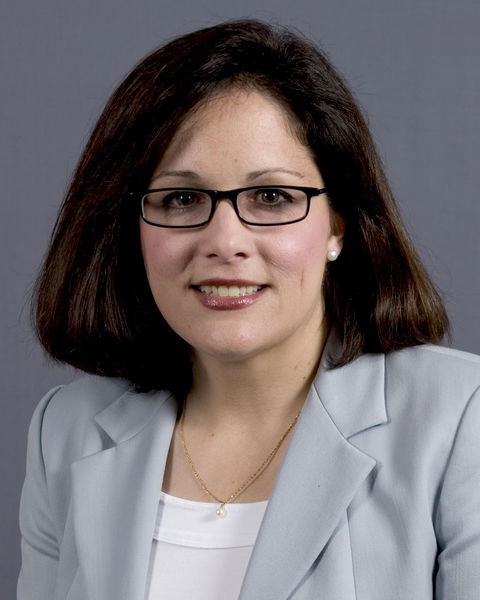 Biography

Virtual office hours via Zoom, March 16 - March 20.

https://psu.zoom.us/j/9791771385

Mon - 12:15pm - 1:15pm 
Wed - 12:15pm - 1:15pm 
Thur - 12:15pm - 1:15pm 
Fri - 12:15pm - 1:15pm 

 

---

Jacqueline Edmondson is chancellor and chief academic officer for the Greater Allegheny campus. Her faculty appointment and academic home is in Penn State's College of Education (Curriculum and Instruction: Language, Culture, and Society) where she taught undergraduate and graduate courses in literacy and policy.

Edmondson served as associate vice president and associate dean for Undergraduate Education at Penn State from 2013 - 2017. From 2009 to 2013, she served as associate dean for undergraduate and graduate studies in the College of Education; and from 2007 to 2009 she was the associate dean for teacher education and undergraduate programs in the college. She began her Penn State career as an assistant professor of education in 2000, becoming a professor of education in 2012. Edmondson began her faculty career in 1998 at the University of Minnesota Morris.

Her research has been published in a number of academic journals and her books include: America Reads: A Critical Policy Analysis (2000), Prairie Town: Redefining Rural Life in an Age of Globalization (2003), Understanding and Applying Critical Policy Study: Reading Educators Advocating for Change (2004), Reading Education Policy (2005 co-edited with Patrick Shannon), as well as biographies for adolescent readers about Venus and Serena Williams (2005, Greenwood Press), Condoleezza Rice (2006, Greenwood Press), Jesse Owens (2007, Greenwood Press), Jerry Garcia (2009, Greenwood Press), and John Lennon (2010).

Edmondson earned a doctorate in curriculum and instruction, a master of science degree in educational psychology and a bachelor of science degree in elementary and kindergarten education, all from Penn State.
Research Interests

Education policy (literacy, critical policy analysis)

Higher education

Life story research

Music in American life
Publications

Edmondson, J. (2014). Beyond hysteria: Constructing new narratives of teaching and teachers in the United States. Critical Education, 5 (15). Online: http://ojs.library.ubc.ca/index.php/criticaled/article/view/184728

Edmondson, J. (2012) "Constructing and engaging biography: Considerations for high school English teachers." English Journal, 101 (5), 44-50.

Edmondson, J. (2005). "Policymaking in education: Understanding influences on the Reading Excellence Act." Education Policy Analysis Archives, 13 (11).

Edmondson, J. (2004). "Reading policies: Ideologies and strategies for political engagement." The Reading Teacher, 57 (5), 418-429.
Education

Pennsylvania State University, Ph.D, Curriculum and Instruction, Language and Literacy, 1999

Pennsylvania State University, M.S., Educational Psychology, 1996

Pennsylvania State University, B.S., Elementary and Kindergarten Education, 1989