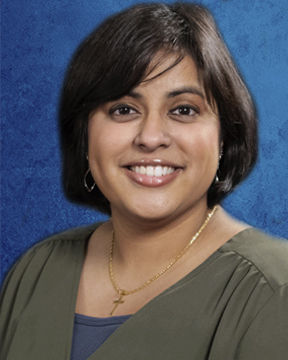 Penn State Greater Allegheny
4000 University Drive
McKeesport, PA 15132
Biography

Zoom URL: https://psu.zoom.us/j/296787864

---

Jamie Mathew currently serves as the Administrative Coordinator and Career Coach at Penn State Greater Allegheny. Jamie received a Bachelor of Science degree in Business with a focus in Marketing and Management from The Pennsylvania State University in 2013. She recently earned her Master of Science in Higher Education Administration from Duquesne University, in August 2020. She previously worked as the Treasurer Intern for The Western PA Job and Internship Fair, while also assisting with the Career Service office at Penn State Greater Allegheny. While attending graduate school, she served as the Graduate Assistant/Program Support at the Center for Career Education and Development office at Penn State Greater Allegheny.
Education

Duquesne University | Master of Science in Higher Education and Administration | 2020

The Pennsylvania State University | Bachelor of Science in Business | 2013