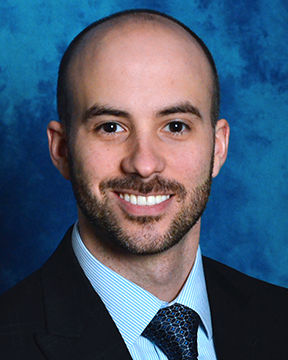 Penn State Greater Allegheny, 4000 University Drive, McKeesport, PA 15132
Biography

Kyle Bird, MHA, currently serves as the Director of Research Operations of the Pittsburgh-based Allegheny Health Network (AHN) Research Institute: the basic science, translational research, and clinical research arm the Allegheny Health Network.  Formed in 2013, AHN serves the twenty-nine counties surrounding Pittsburgh, Pennsylvania – including portions of New York, Ohio, and West Virginia.  As Pittsburgh's second-largest healthcare system, AHN grosses $3.3B in annual patient service revenue, with over 120,000 annual in-patient discharges, 1.3M annual out-patient registrations, 280,000 annual emergency visits, and nearly 8,000 births annually.  The AHN research portfolio–developed, deployed, and maintained by dedicated AHN investigators in concert with Kyle's team—is expansive across clinical disciplines, sites of service, sponsorship, and delivery models.  In 2019, AHN investigators accrued more than 3,000 subjects to more than 250 enrolling clinical trials, and managed thousands of additional subjects in long-term follow-up and surveillance.

In addition to directing multicenter interventional and pragmatic clinical trials, Kyle oversees AHN's Health Outcomes Research Program, aggregating clinical data sets with payer data, genomics, and analytics capabilities to expedite comparative effectiveness and real world data into clinical practice. 

The transformative work at the AHN Research Institute extends to strategic academic partners including Penn State Health, Johns Hopkins School of Medicine, and Carnegie Mellon University.   Kyle has lectured nationally on healthcare quality, clinical trials management, and reducing the regulatory burden of clinical trials conduct, and has consulted with the nation's top healthcare systems, and holds Steering, Executive, and Investigator Committee appointments within the Johns Hopkins School of Medicine's Institute for Clinical and Translational Research (2015-present).  Kyle is an adjunct instructor in the Biobehavioral Health Program at Penn State Greater Allegheny where he teaches Clinical Research Practice, the didactic prep course for clinical research coordination and the prerequisite for the collaborative AHN/PSU summer internship in clinical research at Allegheny General Hospital.

Kyle earned a BA in Health Services Management from the University of Pittsburgh, and a Master's of Health Administration and Policy (MHA) from Pitt's Graduate School of Public Health.  Kyle completed an administrative fellowship in healthcare quality prior to serving in a variety of progressive healthcare and research operations roles.