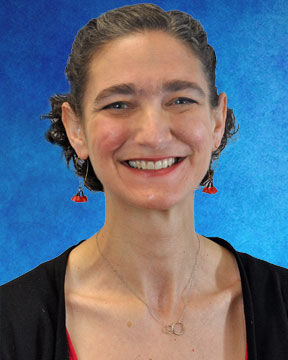 Biography

Virtual Office Hours via Zoom

https://psu.zoom.us/j/94773961291

 

---

Marijke Hecht is an Assistant Professor in the Recreation Park & Tourism program. Before entering academia, she worked in Pittsburgh's parks for 14 years where she spearheaded two major projects – advocating for the Nine Mile Run aquatic ecosystem restoration, one of the largest urban stream restorations in the U.S., and managing the design and construction of the Frick Environmental Center, a public education and welcome center that is net-zero water and energy and is LEED Platinum and Living Building Challenge certified. In her previous role as the Director of Education for the Pittsburgh Parks Conservancy, she also led the organization's efforts to expand and diversify participation in parks based environmental education programs.

Area(s) of Expertise: Environmental interest & identity development; Urban environmental education; Urban park stewardship; Sustainable design; Research-practice partnerships
Research Interests

I bring an interdisciplinary approach to my teaching & research, weaving together environmental education, community-based ecological design, learning sciences, and naturalist practices. I am particularly interested in how urban greenspaces can be used as sites for learning, advocacy, and stewardship and how human and nonhuman nature interact in these spaces.
Publications

Hecht, M. (2020). Relational processes between people and place: Understanding environmental interest and identity through a learning ecosystem lens. Environmental Education Research, 26(7), 1060-1061.

Hecht, M., Crowley, K., & Russell, J. (2020). Decentering humans in the learning sciences: The role of nonhuman nature and place in learning ecosystems. In Gresalfi, M. and Horn, I. S. (Eds.), The Interdisciplinarity of the Learning Sciences, 14th International Conference of the Learning Sciences (ICLS) 2020, Volume 1 (pp. 501-504). Nashville, Tennessee: International Society of the Learning Sciences.

Hecht, M., Knutson, K., Crowley, K., Lyons, M., McShea, P., and Giarratani, L. (2020). "How could the dinosaurs be so close to the future?": How natural history museum educators tackle deep time. Curator: The Museum Journal, 63(1), 39-54. 

Hecht, M. and Crowley, K. (2020). Unpacking the learning ecosystem framework: Lessons from the adaptive management of biological systems. Journal of the Learning Sciences, 2(29), 264-284. 

Hecht, M., Knutson, K. & Crowley, K. (2019). Becoming a naturalist: Interest development across the learning ecology. Science Education, 103(3), 691-713.
Education

University of Pittsburgh | PhD, Learning Sciences | 2020

University of Vermont | MS, Botany (Field Naturalist Program) | 2002

Hampshire College | BA, Nutritional Anthropology | 1996