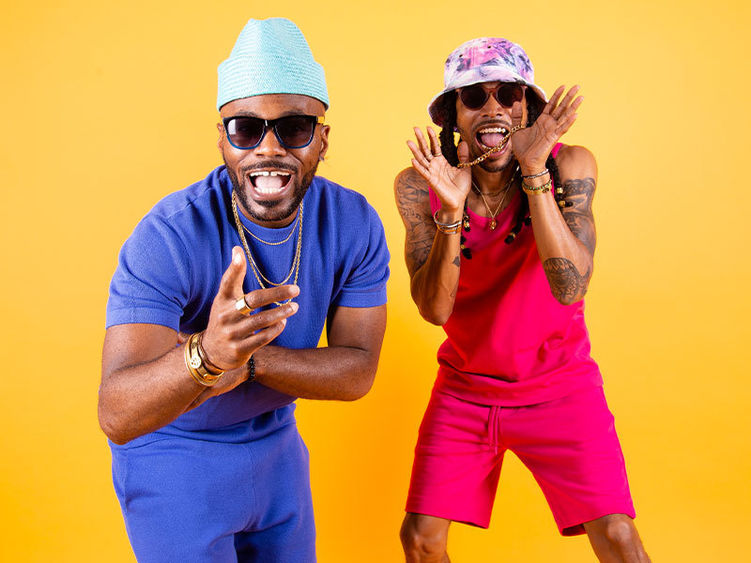 UNIVERSITY PARK, Pa. — The hip-hop educators and self-described "Afro-futuristic griots" of Soul Science Lab will offer a virtual behind-the-scenes look at their recent empowering musical project.
The online program, presented by the Center for the Performing Arts at Penn State, will be at 7:30 p.m. Tuesday, Oct. 4. It will feature a screening of Soul Science Lab's film documentary "Creating Make a Joyful Noize," followed by a real-time question-and-answer session with the duo and film's creators, Chen Lo and Asante Amin.
The program is free, but registration is required. View the registration form.
Visit Soul Science Lab online for more information.
"Creating Make a Joyful Noize" is a short film that blends music, spoken-word interviews and dance to capture the visceral, contagious and unapologetic energy of Black joy. It follows the "Make a Joyful Noize" audio-visual project, a multimedia exploration of the power of self-love and the transformative potential of affirming experiences.
In the film, the Soul Science Lab artists travel to Brooklyn; New Orleans; and Accra, Ghana, to present the majesty of Black joy as a healing force for transformation. In the film, Lo (a 2002 Penn State graduate) and Amin lead a journey of spirit, pain, resistance and self-discovery in an all-access look into the creation of their "visual album."
Brooklyn-based Soul Science Lab uses music, culture and technology to present arts education and empowerment workshops. Collectively, the two have shared stages with artists including Common, A Tribe Called Quest, Erykah Badu, Rhiannon Giddens and GZA.
Carnegie Hall commissioned the film as part of its 125 Commission Project.
Soul Science Lab is scheduled to perform "Make a Joyful Noize" in concert Thursday, March 23, 2023 at Eisenhower Auditorium. 
Find the Center for the Performing Arts on Facebook, Twitter and Instagram.