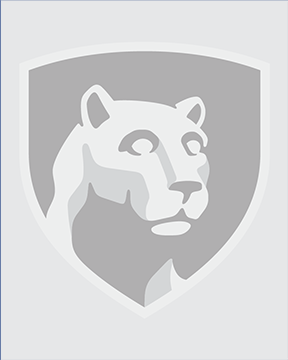 Ostermayer Lab Building, 208
Penn State Greater Allegheny, 4000 University Drive, McKeesport, PA 15132
Biography

Spring 2022

On-Campus Office Hours:
Monday: 1:00 PM - 3:00 PM
Tuesday: 1:00 PM - 3:00 PM

Virtual Office Hours via Zoom
Friday: 10:00 AM - 11:00 AM
Zoom URL : http://psu.zoom.us/j/9018753081

---

Dr. Stevens is an Assistant Professor of Biology and Science Lab Coordinator at Penn State GA. She studies the neuroimmune response in neurodegenerative disease, with a focus on pain.

Dr. Stevens earned her doctorate in Neurobiology from Duquesne University under the supervision of Dr. John Pollock and published multiple papers in the field of pain biology and neuroscience. Prior to completing her Ph.D., Dr. Stevens earned her Master's of Science degree from Chatham University under the supervision of Dr. David Fraser and the University of Pittsburgh, Dr. Julie Fiez' lab, examining neuroimaging in Parkinson's disease in a clinical population. Dr. Stevens is currently studying neuroinflammation in her lab at PSUGA and is a mentor in the CURE lab.

Teaching Interests:
Neuroscience, microbiology, immunology, biology, anatomy & physiology


Area(s) of Expertise:
Molecular biology, neurobiology, pain biology, neuroimaging, and neuroimmunology



Research Interests

Research, Professional or Personal Interests:
US Association for the Study of Pain
Society for Neuroscience
American Society for Investigative Pathology
Publications

Publications:
Stevens AM, Saleem M, Liu L, Janjic J, Pollock J. Targeted COX-2 inhibiting nanomedicine results in pain relief and differential expression of the RNA transcriptome in the dorsal root ganglia of injured male rats. Molecular Pain. 2020, 16, 1-19.

Stevens AM, Lu L, Bertovich D, Janjic J, Pollock JA. Differential expression of neuroinflammatory mRNAs in the rat sciatic nerve following chronic constriction injury and pain-relieving nanoemulsion NSAID delivery to infiltrating macrophages. International Journal of Molecular Sciences: Neuroimmune Interactions (special edition). 2019, 20, 5269.

Saleem M*, Stevens AM*, Deal B, Liu L, Janjic J, Pollock JA. A new best practice for validating tail vein injections in rat with near infrared labeled agents. Journal of Visualized Experiments. 2018; 146, e59295. *Authors contributed equally.

Janjic JM, Vasudeva K, Saleem M, Stevens AM, Liu L, Patel S, Pollock JA. Low-dose NSAIDs reduce pain via macrophage targeted nanoemulsion delivery to neuroinflammation of the sciatic nerve in rat. Journal of Neuroimmunology. 2018; 318 (72-29).