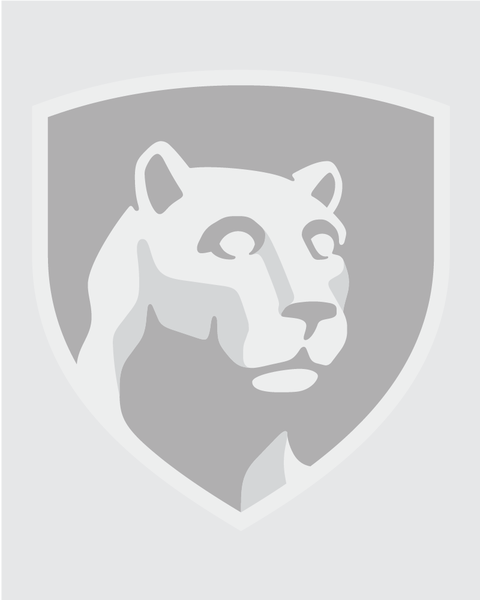 Associate Teaching Professor of African and African American Studies,
History
Co-founder - Stewart and Jones Scholar Leadership Program
Penn State Greater Allegheny, 4000 University Drive, McKeesport, PA 15132
Biography

Dr. Anthony B. Mitchell, Sr., is an Associate Teaching Professor in African and African American Studies at Penn State Greater Allegheny. He is the co-founder of the Stewart and Jones Scholar-Leadership Program (SJSLP), a collegiate mentoring program for males of color at Penn State. Dr. Mitchell teaches African history, African American history, and American history, and his academic research includes parental involvement, educating and mentoring African American males, African American history, and evaluating Afrocentric rites-of-passage and African-centered educational programs. In addition, Dr. Mitchells' studies involve examining the Civil Rights Movement in Charlotte, North Carolina, Atlanta, Georgia, Birmingham, Montgomery, Selma, Alabama, Little Rock, Arkansas, and other battleground cities.

Dr. Mitchell has published academic articles in the Journal of the Afro-American Historical and Genealogical Society, the Black Child Journal, the Journal of Human Behavior in the Social Environment, the Journal of Pan-African Studies, the Pennsylvania Black Conference on Higher Education Journal, Spectrum: A Journal on Black Men, and Sex Roles Journal.

His 36 years of institutional and community service include numerous national, statewide, and regional educational initiatives that aim to advance educational equity among historically marginalized and under-represented groups. Since 2006, he has served on the Equity Advisory Panel (EAP) to raise African American students' achievement in the Pittsburgh Public Schools.

Dr. Mitchell's institutional leadership efforts have resulted in recognition by various local and national organizations. This year, he is the recipient of the Dr. James Robinson Equal Opportunity Award for his contributions to enhancing cross-cultural understanding at Penn State. In addition, in May 2020, he received the Commitment to Community Service Award at Greater Allegheny, and, in 2017, the College of Education Alumni Society "Service to Penn State Award" and, in 2015, the Penn State Forum on Black Affairs (FOBA) "Humanitarian Service Award" for his leadership, extensive contributions and service to historically under-represented populations and diverse communities in Pennsylvania.
He is a graduate of Geneva College and holds a master's degree in education from Penn State University and a doctorate in Administration and Leadership Studies (ALS) from the Indiana University of Pennsylvania.

Teaching Interests:: African, African American, United States, and Diaspora Black histories.

Area(s) of Expertise : African-centered education, Culturally Responsive Education, Afrocentric Rites-of-Passage, Mentoring
Research Interests

African American History
African American Genealogy
Music and Percussion
Publications

Mitchell, A. B. (2019). Anna Julia Cooper, Ida B. Wells-Barnett, and Mary Church Terrell:
Foremothers of scholarship, social justice activism, and Black women's empowerment. In J.
Carter-Robinson (Ed.), Many Strides to Freedom: African American Women's Unsung Contributions and Legacies, pp. 23-56. NOVA Science Publishers.

Mitchell, A. B. (2019). Memories from my soul: Remembering Grandma Hattie's kitchen. Absence, 21, 64-74. Penn State Greater Allegheny.

Quigley, M. & Mitchell, A.B. (Fall, 2018). Applying Critical Race Theory to design mentoring
and educational interventions for African American males in the 21st Century. Journal of African American Men in Education (JAAME), 9(2), 74-102.
Education

Geneva College, B.S., Business Administration, 1979
Penn State University, M.S., Adult Education, 1991
Indiana University of PA, Ed.D., Administration and Leadership Studies, 2006
Papers and Presentations

"Standing on the Shoulders of Ancestors: Know Your Origins: History Celebrated and Challenged." Vonage Communications, Black History Month, February 16, 2022

"Leadership for Real Change: A Call to Action" Beaver County IDAC "Racial Equity Summit," March 25, 2021

2021 Speaker, Center for Urban Education - Forging Futures Through Black Educational Histories. "Pittsburgh Education Panel," June 19

2021 Keynote Speaker, Black History Month Program. "Black Wallstreet," Vonage Atlanta and UK, February 16

2019 Speaker, Umoja Celebration - 30 Years on 3 Rivers. "The History of African Drum and Dance in Pittsburgh," November 22, Omni William Penn Hotel, Pittsburgh, PA.

2018 Keynote Speaker, NAACP-McKeesport Annual Freedom Dinner. "Still Struggling…. 50 Years Later!" September 15, Palisades, McKeesport, PA.

2017 Keynote Speaker, Black History Month Program. "From a King to a President: Where Do We Go from Here?" February 24, Tabernacle Baptist Church, Beaver Falls, PA
Course Schedule

AFAM 197I

Main Building 204

Monday, 6:00 p.m. - 9:00 p.m.

CNED 296

Main Building 206

Monday, Wednesday, 4:00 p.m. - 5:15 p.m.