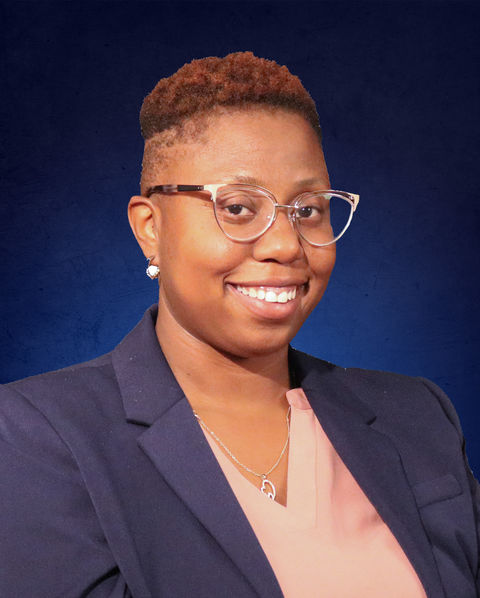 Director of Field Education
Assistant Teaching Professor of Social Work,
Social Work
Office Hours listed in Biography.
Penn State Greater Allegheny, 4000 University Drive McKeesport, PA 15132
Biography

Spring 2023 Semester


On-Campus Office Hours:

Tuesday - 10:30 a.m. - 2:00 p.m.
Thursday - 12:00 p.m. - 2:30 p.m.

---


Virtual Office Hours:

---

Kiera Mallett is the first Director of Field Education for the Bachelor of Social Work Program at Penn State Greater Allegheny. She Received her Master's in Social Work from The University of Pittsburgh and Bachelor of Social Work from Southern Illinois University Carbondale. Kiera has experience working with diverse individuals, groups, and communities. Kiera is a License Clinical Social Worker (LCSW)through the state of Pennsylvania. Prior to her arrival at Penn State, she was the social worker for Allegheny County Shuman Center and a School Social Worker for Pittsburgh Public Schools in addition to being a volunteer for the red cross as a resiliency facilitator. She is currently a part of the accreditation team for the Bachelor of Social Work program at Penn State Greater Allegheny.

Teaching Interests: Servicing diverse groups, trauma informed care, culturally responsiveness and, human behavior

Area(s) of Expertise: Best practices to support youth from diverse backgrounds, Mental health, working with diverse background
Research Interests

Kiera is extremely eager to begin research regarding Black women access to care and the effects the pandemic had on children.
Education

The University of Pittsburgh 2015

Southern Illinois University 2013
Papers and Presentations

Mental Health Awareness and Resources 2021

Critical Conversations About Racism, Colorism, and Police Brutality: A Black Female Social Work Perspective, 2020

Self Care for K-8 Educators, Pittsburgh Public Schools, 2020

Pathways to Resilience, 2019

Sucide prevention Allegheny County, 2018
Course Schedule

SOCW 195

Frable Building 221

Tuesday/Thursday, 10:35 a.m. - 11:50 a.m.

SOCW 215

Frable Building 208

Tuesday/Thursday, 2:30 p.m. - 3:45 p.m.