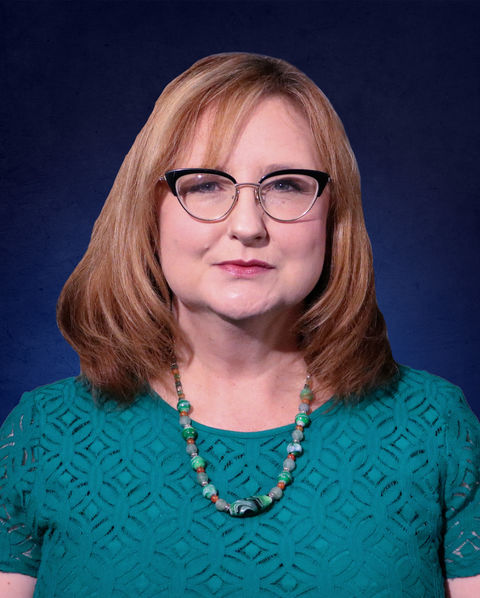 Associate Teaching Professor ,
Biology
Ostermayer Laboratory, 308
Office Hours listed in Biography
Penn State Greater Allegheny, 4000 University Drive, McKeesport, PA 15132
Biography

Spring 2023 Semester

On-Campus Office Hours:

---


Virtual Office Hours:

---

Dr. Kristal Tucker earned a bachelor's degree in Biology from the University of Tennessee in 1994. In 2010 she received a Ph.D. in Neuroscience from Florida State University, where her research focused on the effects of diet-induced obesity on the neurobiology of the brain. During the time between her undergraduate and graduate degrees, Dr. Tucker worked as a research scientist at Auburn University, Florida State University, and the pharmaceutical Schering-Plough, studying ion channels, the proteins responsible for the electrical signals in the brain and heart. Before joining the faculty at Penn State Greater Allegheny, she was a Research Instructor at the University of Pittsburgh, investigating the electrical and metabolic properties of the neurons that die during Parkinson's disease, the dopamine neurons of the substantia nigra. Now that she is here at Penn State Greater Allegheny, she is excited to be part of the Biobehavioral Health program helping undergraduates reach their career goals. As well as teaching biology and neurobiology courses, she is thrilled to open her lab to undergraduate research in neurobiology.

---

Area(s) of Expertise:
Neurobiology, Parkinson's Disease, Olfaction, Ion Channels
Research Interests

Dr. Tucker's research focuses on the brain cells that die as a result of Parkinson's Disease, the dopamine neurons of the substantia nigra. The death of these cells cause the cardinal symptoms of the disease, difficulty moving, resting tremor, rigidity and postural instability. Dr. Tucker studies the effects of heavy metals and oxidative stress on dopamine cells with her undergraduate students in the CURE Lab at Penn State Greater Allegheny in collaboration with Dr. John Peles and Dr. Megan Nagel.
Publications

Tucker KR, Cavolo SL, Levitan SL. 2016. Elevated mitochondria-coupled NAD(P)H in endoplasmic reticulum of dopamine neurons. Mol Biol Cell. 27(21):3214-3220

Tucker KR, Block ER, Levitan ES. 2015. Action potentials and amphetamine release antipsychotic drug from dopamine neuron synaptic VMAT vesicles. PNAS. 112(32): E4485-94

Qian K, Yu N, Tucker KR, Levitan ES, Canavier CC. 2014. Mathematical analysis of depolarization block mediated by slow inactivation of fast sodium channels in midbrain dopamine neurons. J Neurophys. 112(11):2779-90

Yu N, Tucker KR, Levitan ES, Shepard PD, Canavier CC. 2014. Implications of cellular models of dopamine neurons for schizophrenia. Prog Mol Biol Trans Sci. 123:53-82

Tucker K, Cho S, Thiebaud N, Henderson MX, Fadool DA. 2013. Glucose sensitivity of mouse olfactory bulb neurons is conveyed by a voltage-gated potassium channel. J Physiol. 591:2541-61

Tucker KR, Huertas MA, Horn JP, Canavier CC, Levitan ES. 2012. Pacemaker rate and depolarization block in nigral dopamine neurons: a somatic sodium channel balancing act. J Neurosci. 32 (42):14519-31

Palouzier-Paulignan B, Lacroix MC, Aimé P, Baly C, Caillol M, Congar P, Julliard AK, Tucker K, Fadool DA. 2012. Olfaction under metabolic influences. Chemical Senses. 37 (9):769-97

Tucker KR, Godbey SJ, Thiebaud N, Fadool DA. 2012. Olfactory ability and object memory in three mouse models of varying body weight, metabolic hormones, and adiposity. Physiol Behav. 107 (3):424-32

Tucker K, Overton JM, Fadool DA. Diet-induced obesity resistance of Kv1.3-/- mice is olfactory bulb dependent. 2012. J Neuroendocrinol. 24 (8):1087-95

Fadool DA, Tucker K, Pedarzani P. Mitral cells of the olfactory bulb perform metabolic sensing and are disrupted by obesity at the level of the Kv1.3 ion channel. PloS One. 2011; 6 (9):e24921

Tucker K, Cavallin MA, Jean-Baptiste P, Biju KC, Overton JM, Pedarzani P, Fadool DA. 2010. The Olfactory Bulb: A Metabolic Sensor of Brain Insulin and Glucose Concentrations via a Voltage-Gated Potassium Channel. Results Prob Cell Differ. 52:147-57

Marks DR, Tucker K, Cavallin MA, Mast TG, Fadool DA. Awake intranasal insulin delivery modifies protein complexes and alters memory, anxiety, and olfactory behaviors. J Neurosci. 2009 May 20; 29 (20):6734-51. PMCID: PMC2779219

Tucker K, Overton JM, Fadool DA. 2008. Kv1.3 gene-targeted deletion alters longevity and reduces adiposity by increasing locomotion and metabolism in melanocortin-4 receptor-null mice. Int J Obesity. 32 (8):1222-32

McBriar, M. D., Guzik, H., Shapiro, S., Xu, R., Paruchova, J., Clader, J. W., O'neill, K., Hawes, B., Sorota, S., Margulis, M., Tucker, K. R., Weston, D. J., & Cox, K. 2006. Bicyclo[3.1.0]hexyl urea melanin concentrating hormone (MCH) receptor-1 antagonists: impacting hERG liability via aryl modifications. Bioorganic & Medicinal Chemistry Letters, 16(16), 4262-5.

Sorota, S., Zhang, X. S., Margulis, M., Tucker, K. R. , & Priestley, T. 2005. Characterization of a hERG screen using the IonWorks HT: comparison to a hERG rubidium efflux screen. Assay and Drug Development Technologies, 3(1), 47-57.

Fadool, D. A., Tucker, K. R., Perkins, R., Fasciani, G., Thompson, R. N., Parsons, A. D., Overton, J. M., Koni, P. A., Flavell, R. A., & Kaczmarek, L. K. 2004. Kv1.3 channel gene-targeted deletion produces "Super-Smeller Mice" with altered glomeruli, interacting scaffolding proteins, and biophysics. Neuron, 41(3), 389-404.

Colley, B., Tucker, K. R., & Fadool, D. A. 2004. Comparison of modulation of Kv1.3 channel by two receptor tyrosine kinases in olfactory bulb neurons of rodents. Receptors & Channels, 10(1), 25-36.

Tucker, K. R. , & Fadool, D. A. 2002. Neurotrophin modulation of voltage-gated potassium channels in rat through TrkB receptors is time and sensory experience dependent. The Journal of Physiology, 542(Pt 2), 413-29.

Murphy, F. A., Tucker, K. R., & Fadool, D. A. 2001. Sexual dimorphism and developmental expression of signal-transduction machinery in the vomeronasal organ. The Journal of Comparative Neurology, 432(1), 61-74.

Fadool, D. A., Tucker, K. R. , Phillips, J. J., & Simmen, J. A. 2000. Brain insulin receptor causes activity-dependent current suppression in the olfactory bulb through multiple phosphorylation of Kv1.3. Journal of Neurophysiology, 83(4), 2332-48.
Education

Ph.D. in Neuroscience, Florida State University, 2010

B.S. in Biology, University of Tennessee, 1994
Papers and Presentations

Tucker, K. R. (January 9, 2020). "Course-based Undergraduate research experiences (CURE) to engage all students," 2020 Schreyer Conference, Penn State University, State College, PA, Invited. State.

Morrison, P., & Tucker, K. R. (March 16, 2019). "Beam me in, Scotty! Using telepresence robots for collaborative learning," Symposium for Teaching and Learning with Technology, Penn State University Teaching and Learning with Technology, State College, PA, Invited. State.

Tucker, K. R., & Levitan, E. S. (November 11, 2017 - November 15, 2017). "Differences in the redox coenzyme, NAD(P)H, in nigrostriatal and mesolimbic dopamine neurons," Neuroscience 2017, Society for Neuroscience, Washington, DC, peer-reviewed/refereed, Accepted. International.

Fadool, D. A., Bell, G. A., Ferguson, K. L., Tucker, K. R., & Thievaud, N. (June 5, 2016 - June 9, 2016). "Neuromodulation of olfactory bulb activity driven by neuroendocrine hormones and diet-induced obesity," 17th International Symposium on Olfaction and Taste (ISOT2016), ISOT, Yokohama, Japan, published in proceedings, Accepted. International.