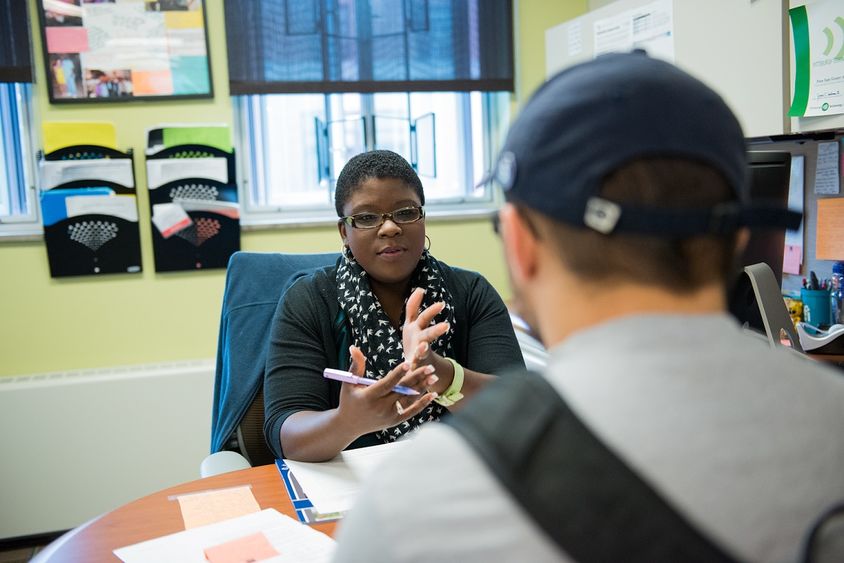 Looking for a job? Getting ready to graduate? It's time to get your resume prepared.
Students at Penn State Greater Allegheny can get their resumes reviewed by professionals at Resumania, to be held from 11 a.m. to 4 p.m. Friday, Sept. 9, in the Ostermayer Room in the Student Community Center on campus.
The event is held in advance of Career Days at University Park, which will be held Tuesday, Sept. 13 through Thursday, Sept. 15 at the Bryce Jordan Center. At this event, students will be able to apply for full-time or internship positions at hundreds of organizations.
"Current students and recent grads must understand that the resume can make or break an employment opportunity. Employers use the resume as a first impression and we in Career Services want our Greater Allegheny students to stand out above the crowd. Our staff will do whatever it takes to ensure that students enjoy a successful internship and employment search," said Career Services Coordinator and Instructor in Communication Erica C. Tachoir.
Students are encouraged to do some research on potential employers in advance of the fair. Students must have their approved resume on file in the Career Services office to attend.
Students can just walk in - no registration is necessary.