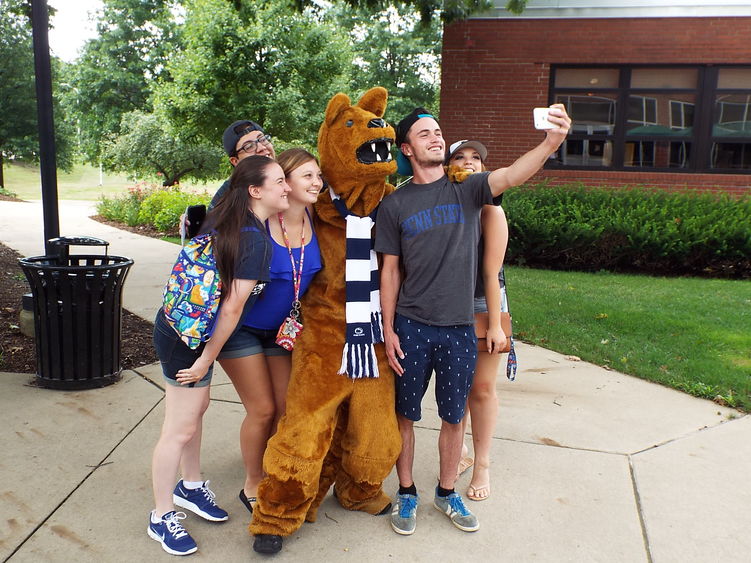 High school juniors and seniors students were invited to attend Penn State Day Fall Open House at Penn State Greater Allegheny. The program offered information to high school students considering admission to Penn State.
Some students' families attended as well. Visitors toured the campus and learned about student life, heard from recent alumni about their Penn State experience and how it has helped them professionally, attended an Academic Round Robin meeting with representatives from various majors, talked to admissions and financial aid counselors, enjoyed lunch with the Penn State Greater Allegheny Community, and discovered what clubs and activities are available. The campus waived the application fee for students who completed their Summer or Fall 2017 application at Penn State Day.
The prospective students always find it helpful to hear from recent alumni. Dion Harris, who graduated in 2008 with a degree in corporate communications, was be one of the featured speakers. Harris was very active during his four years at Greater Allegheny. He was a resident assistant, peer leader, vice president of the Student Government Association, and participated in THON.
"I made some of the most incredible friendships here and have had such a positive experience both in the classroom and in the residence hall, that I couldn't imagine leaving to finish my degree anywhere else other than Penn State Greater Allegheny," said Harris, who now works as a senior compliance analyst at Dick's Sporting Goods.