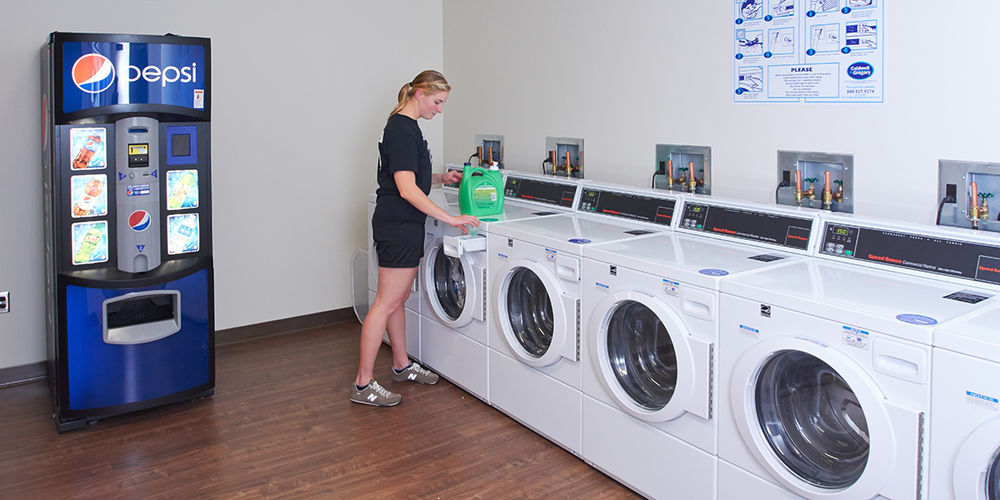 Students living in Sproul Hall at Penn State's University Park campus and Oak Hall at Penn State Altoona no longer wait to hear the spin cycle complete or dryer buzz. WashAlert, developed by Caldwell & Gregory, sends email or text notifications to students when their load of laundry has finished washing or drying. The online tool reduces the number of times spent visiting the laundry facility to check for available machines or to see if a load is complete.
About a year ago, the Association of Residence Hall Students (ARHS), the organization representing students living on campus, was approached about the need for a laundry app. Students were spending time dragging baskets to the facility and then returning to their rooms with unwashed items. "The biggest expectation is managing time and not worrying if a machine is open. Students can't take a maybe. They have a ton to do. WashAlert helps plan the day," said ARHS President Nicholas Ottinger.
"It's convenient and efficient," said Conal Carr, director of housing operations at University Park. "Students can view if a machine is in use and track the remaining time. By submitting an email or phone number, a student receives a notification either several minutes before or when a load is finished."
End of cycle notifications allow students to spend less time waiting in the laundry room to start or transfer a load. Students also have the capability of submitting a service message if a machine isn't working properly. Machines will continue to accept LionCash+ for payment.
"Piloting this technology helps students prioritize their time," said Karen Kreger, regional housing director. "Housing will evaluate feedback from the pilot this semester to see if WashAlert should be implemented at all residential campuses."