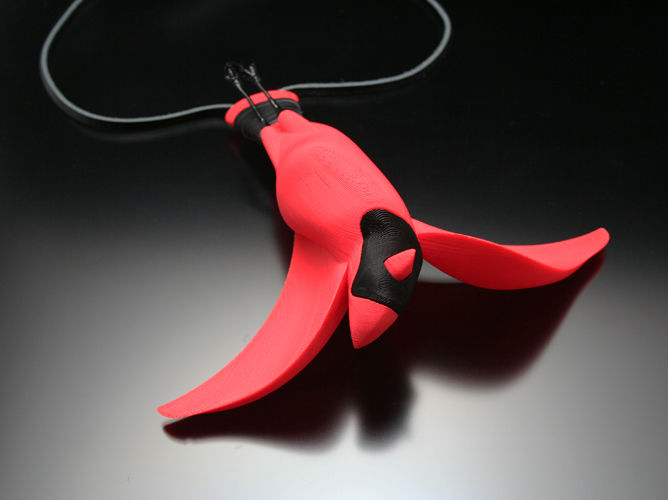 MCKEESPORT, Pa. — There has been a change of date for 2016-17 Penn State Laureate Rebecca Strzelec's visit to Penn State Greater Allegheny. Originally scheduled for March 14, the presentation will now take place at 12:15 p.m. on Tuesday, April 4. The event is free and open to the public. Strzelec will speak about 3D printing's trajectory, as well as introduce the work she completed on a four-year, $2 million NSF grant focused on origami and smart materials.
Strzelec is professor of visual arts and head of the degree program in Visual Art Studies at Penn State Altoona. Strzelec has been a Penn State faculty member since 2002. Her work focuses on investigating the ways wearable objects interact with the surfaces of the body and includes the creation of these wearable objects through computer aided design (CAD) and rapid prototyping or 3D printing. Strzelec received both her bachelor and master of fine arts degrees in metals, jewelry, and CAD/CAM (computer aided manufacturing) from the Tyler School of Art at Temple University.
As the Penn State Laureate, Strzelec has been traveling to campuses throughout the Penn State system and is regularly attending events during the year. Established in 2008, the Penn State laureate is a full-time University faculty member in the humanities or fine arts who is assigned for one academic year to bring an enhanced level of social, cultural, artistic and human perspective and awareness to a broad array of audiences.