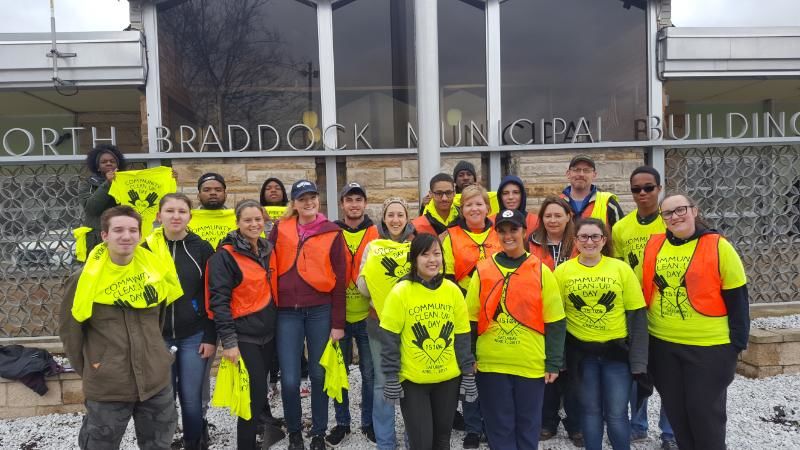 MCKEESPORT, Pa. — Penn State Greater Allegheny students, faculty and staff recently participated in a project to help a local community. The Braddock Economic Development Corporation and the State Health Improvement Plan sponsored "Clean Up 15104," a day dedicated to the clean up of the neighborhoods included in that zip code: Braddock, North Braddock and Rankin.
The planners wanted the event, held April 1, to be a big community partnership, with bigger groups working on some of the bigger streets that needed more cleaning, but also hoped that the day would inspire residents come out and clean the fronts of their homes and help neighbors with small projects.
"We had a great time, with many student leaders as well as staff and faculty coming out to help one of our local communities," said Erin O'Malley Penn State Greater Allegheny associate director of student affairs. "The vision of Penn State Greater Allegheny is to always care for and advance the success of its students and communities. Events such as Clean Up 15104 provide opportunities for us to care for our surrounding areas."
The Greater Allegheny group cleaned up Kirkpatick Street, Rebecca Street, and a bit of Jones and Bell avenues in North Braddock, which is just a few miles from the campus.
"The event was a success so we are planning an even bigger event for next year," O'Malley said.