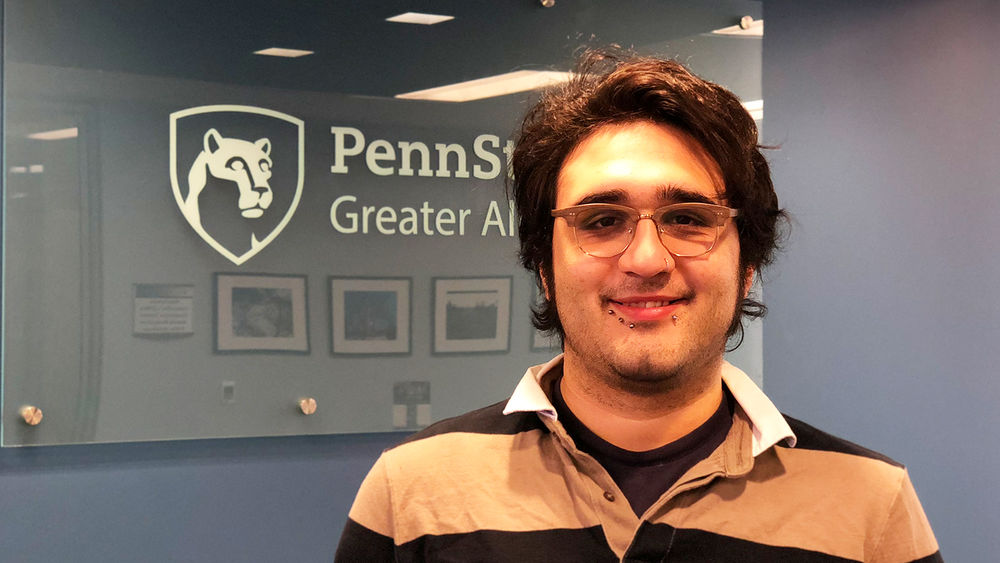 MCKEESPORT, Pa. — This Spring semester seven students from the University of Puerto Rico at Mayagüez (UPR-M) participated in on-campus courses and internships at Penn State Greater Allegheny.
Christian Villanueva is a junior who heard about the program and welcomed the new opportunity.
Villanueva learned to take advantage of every opportunity, no matter how big or small, early in his college career. When he arrived on the Greater Allegheny campus, he found an internship as a graphic designer for the Enrollment Management & Communications department. As an artist, Villanueva was a natural fit for the internship.
"Being acquainted with this type of work and environment and cultivating these relationships has really helped me ease into a professional environment," said Villanueva. "There is a lot of cooperation instead of being a very linear and stressful environment."
Villanueva creates and implements several different designs for campus marketing efforts such as specialized postcards, posters, t-shirts and ads.
"Christian has really become a significant part of the Enrollment Management team, where he brings a different sense of enthusiasm and creativity," said Justin Varney, Public Relations Specialist, and Villanueva's supervisor. "He is always ready to start a new project, looking for feedback, and he feels at home."
Villanueva participates in many on- and off-campus activities at Greater Allegheny, including the Lion's Big Adventure, different speaking events, and sporting events. In his spare time, he works with Microcosm Publishing to publish a comic that covers the music scene in Puerto Rico.
"I have learned to appreciate how every opportunity really blossoms and multiplies," said Villanueva. "It's everything I hoped for and more."
Villanueva plans to graduate from UPR-M in Spring of 2019. His dream is to work as an illustrator for print and webcomics. "I really want to zero in on a niche and do more sequence work," he said.