Only students who receive a personal email from the University directly may proceed with scheduling a move-out date and time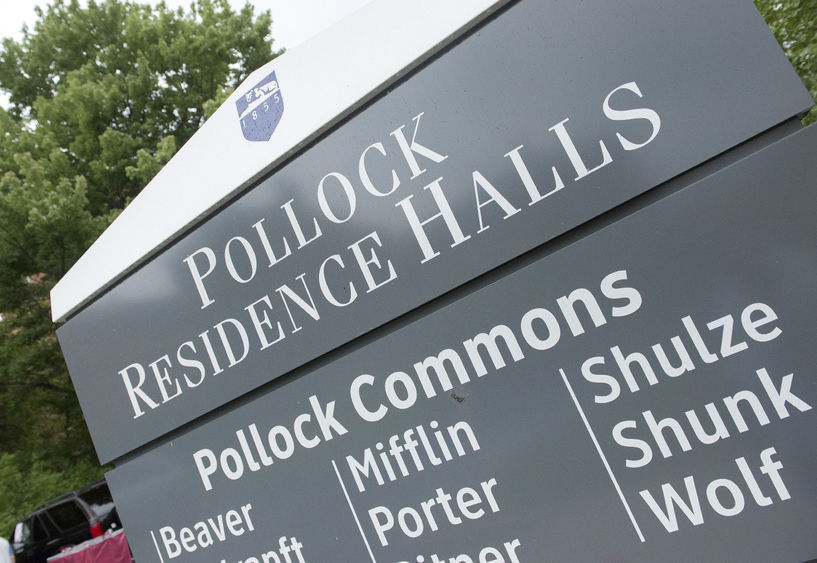 UNIVERSITY PARK, Pa. — With Gov. Tom Wolf's easing of stay-at-home restrictions in 24 Pennsylvania counties on May 8 and his plan to reopen 13 additional counties starting on May 15, Penn State students from areas not currently under travel restrictions who have personal belongings remaining in on-campus housing may begin scheduling times for moving out of their residence halls at campuses where restrictions have also eased, the University announced today (May 9).
At this time, Altoona, Behrend, Greater Allegheny, and University Park are the only locations, with on-campus housing, where the Pennsylvania stay-at-home order have been or are scheduled to be eased. As the stay-at-home orders are lifted for other Penn State campuses, the University will communicate move-out plans for those locations. In order to maintain social distancing, a limited number of students will be permitted to return to their campus each day, starting on May 11 and through at least June 7.
Students from areas in Pennsylvania that are yellow or green who attend opened Penn State locations will receive a personal email from the University informing them that they may sign up for a move-out date and time. Students will choose a two-hour window to return to their residence hall and collect their belongings. Students should be accompanied by no more than one additional individual to help with moving, and roommates are required to coordinate their move-out times so that they are at least seven days apart.
As part of its efforts to help contain the spread of the coronavirus, Penn State will be verifying that students signing up for a move-out appointment are not traveling from an area within Pennsylvania or outside of the state that remains under a stay-at-home order.
"We've put a system into place in alignment with current public health guidelines and the latest order from Gov. Wolf that allows students to come back in a way that promotes not only their safety, but the safety of those who work on the campuses and the people who live in our local communities," said David Gray, senior vice president for finance and business. "With the spring semester concluding, we know our students have been anxious to return to campus to collect their belongings. We thank students and their families for their patience throughout this unprecedented situation."
Gray reiterated that only students who reside in areas in Pennsylvania or elsewhere where travel restrictions have eased are permitted to return to campus for a scheduled move out.
"If, for example, your permanent residence is in Philadelphia or New York City, you won't receive an email right away to schedule a move-out time until your area's stay-at-home order is lifted, and you should not return to campus before then," said Gray. "We understand students' desire to get their belongings, but we urge them to be mindful of the latest guidance at their homes and at our campus locations. Personal items will continue to remain safe in rooms or apartments."
As additional Pennsylvania counties loosen restrictions, the University will contact students living in those counties to schedule a move-out date and time. Penn State is also continuing to monitor the status of other states, and will reach out to out-of-state students with move-out updates as circumstances warrant.
Gray added, "Students should remember that even though some travel restrictions have been loosened, we're still under threat of the coronavirus. New cases are being reported every day, even in counties where restrictions are being eased. This trip to collect belongings is not a family outing or a social gathering — we're expecting students to come back, pack up and return to their permanent address as quickly as possible. As we're allowing students to return to campus, we're asking for their help in maintaining the safety and well-being of our staff members and our local communities throughout the process."
During the move-out period, a maximum of four students will be permitted in most residence halls at any given point, with smaller residence halls maintaining a maximum of two students at any point. Key card access will not work for students who attempt to return early or stay past their assigned time slot.
While on campus, students and those helping them to collect their belongings must wear face masks and practice social distancing from other parties at all times. Campus staff members wearing protective gear will be sanitizing carts and high-touch areas, such as doors and elevators, before and after each time slot. Students and guests who have had COVID-19 or have been exposed to the disease cannot return to campus until they have completed their 14-day self-quarantine period and have no further symptoms. Further individuals with a temperature of 100.4 or above are not allowed to participate in move-out activities.
As students return to their campus to collect their belongings, they are reminded that most Penn State offices and services will remain closed.
"Essentially, students should only be returning to their residence hall, packing up their belongings, and returning their room keys," Gray said. "On-campus dining commons, bookstores and offices will continue to be closed."
Gray is also reminding students and their families to practice all safety precautions, including wearing masks and observing social distancing, if they must visit local businesses or other off-campus locations.
Damon Sims, vice president for student affairs, said that students who live off campus should be mindful of the latest travel restrictions at their permanent address and their campus, and should contact their landlords about updated procedures for checking out.
The University, along with local government, provided guidance to University Park students in a May 7 letter to promote a safe environment as off-campus students begin formulating their move-out plans. The letter emphasized the need to continue practicing measures to minimize the spread of the coronavirus, including discouraging social gatherings.
Sims, along with Eric Norenberg, executive director for the Centre Region Council of Governments; and Thomas Fountaine II, manager of State College Borough; thanked students for their care and cooperation as they returned to campus to collect their belongings.
"The whole community wants to see students return to in-person classes in the fall and wants to welcome graduating seniors back for a celebration of their accomplishments," they said in the letter. "The choices you make when you return to gather your off-campus belongings will impact whether and when these aspirations are possible."
More information about move out can be found online at https://hfs.psu.edu/spring-housing-move-out-faqs. The latest information about Penn State's response to the coronavirus can be found at https://virusinfo.psu.edu/.