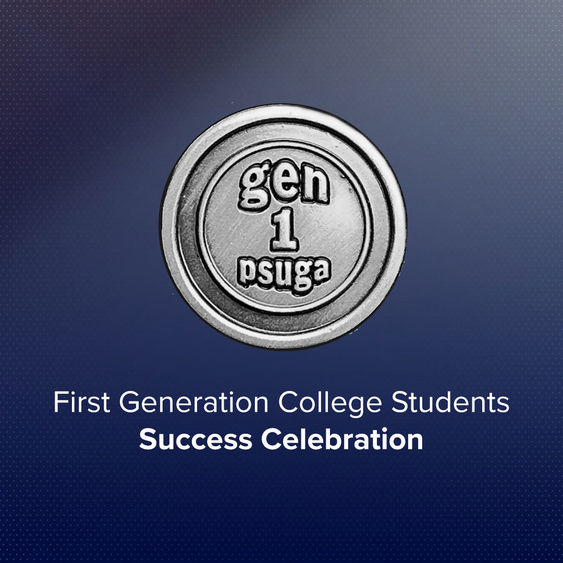 MCKEESPORT, Pa. — On Nov. 9, Penn State Greater Allegheny will unveil a photo gallery to celebrate first-generation college students as part of the National First-Generation College Celebration. The photo gallery, located in the J. Clarence Kelly Library, features former Greater Allegheny students and includes information on their current careers and graduate programs. 
Erica Willis, director for the Center for Academic and Career Excellence (ACE), a Trio Student Support Services Program, planned the on-campus celebration. She and her colleagues in ACE work closely with "Gen 1" students while they attend Greater Allegheny, and remain connected with them after their graduations.    
"As a first-generation college graduate, one of the most rewarding aspects of my job is knowing that I am making a difference in the lives of other first-generation college students," said Willis. "It is an honor and privilege to help them navigate their college experience, encourage them when they feel like giving up, remind them that they are more than capable and that they belong, and ultimately celebrating their graduation and professional accomplishments.
 "Students who go through the ACE program are forever a part of our Trio family, and we are so very proud of all of them," Willis added. "Even when they move on, we stay connected by offering them our support as they progress through their career paths and even as they pursue graduate degrees." 
Forty-eight percent of Greater Allegheny students are considered first in their families to attend college. Gen 1 students receive a specialized pin that is also presented to faculty and staff who were first-generation college students. The pin symbolizes the support network on the campus and serves as a visual reminder that they, too, can succeed.   
The campus invites first-generation Greater Allegheny alumni to share their stories and encouragement with current Gen 1 students. To submit your information visit, https://www.ga.psu.edu/alumni-spotlight.  
Penn State Greater Allegheny's mission is to inspire students to be greater by offering transformative educational experiences. The campus is a catalyst for individual and social change, committed to improving the community and the world.