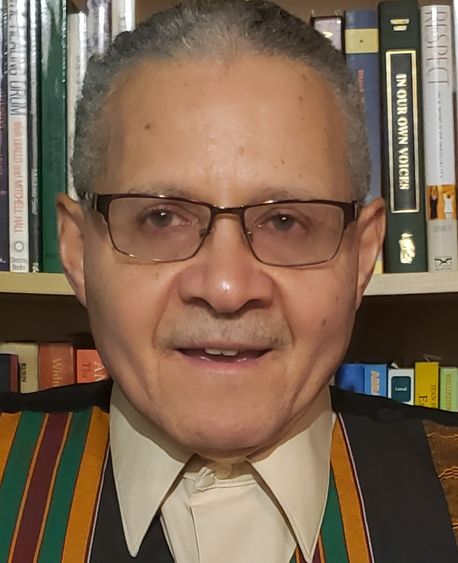 McKEESPORT, Pa. — Anthony Mitchell, associate teaching professor of African and African American studies at Penn State Greater Allegheny and cofounder of the Stewart and Jones Scholar Leadership Program, has been selected to receive the 2022 Dr. James Robinson Equal Opportunity Award. 
The award, sponsored by the Penn State Alumni Association, was established in 1988 and renamed in 1998 to honor the late James Robinson, a distinguished alumnus and former member of the Alumni Council. It recognizes a full-time faculty or staff member with at least two years of active service who has promoted equal opportunity through affirmative action and/or contributes to enhancing the educational environment of the University through improving cross-cultural understanding. 
Throughout nearly 37 years at Penn State, nominators said, Mitchell has been dedicated to the fight for social justice, equity, and inclusion, both in and out of the classroom. Nominators called him an inspiration to students and said he's greatly impacted his community. 
Mitchell teaches a variety of classes related to African American history and culture and has been instrumental in diversifying the curriculum. 
In 2009, Mitchell teamed up with colleague Johnathan White, assistant teaching professor, to establish the Stewart Jones Mentoring Program, which mentors African American students.  
"This program has made a significant contribution to the education of the students enrolled, many of whom are the first in their families to go to college," a nominator said.  
Recently, he worked with White and Jennifer Croyle, assistant teaching professor in psychology, to develop a course focusing on the historical, sociological, representational and psychological effects of racism on the experiences of African Americans in the U.S. The pilot course will likely be approved as a permanent class by the fall 2022.  
Mitchell has also been integral to Crossing Bridges, the campus' signature program that pairs the campus and residential communities to address racial divides in the region. 
Mitchell also served on the campus task for on Racial Equity and has worked with the Pittsburgh Public Schools on a variety of equity initiatives. Additionally, he has served on the planning group of Penn State's Equity Pedagogy Network.  
Mitchell's work at Penn State is truly a labor of heart, soul, and mind, and demonstrates his deep commitment to lifting the next generation and all those around him," a nominator said. "We are fortunate to have such a remarkable educator at Penn State." 
Colleagues praised Mitchell for paving the way for the next generation of educators in his field. 
"He still holds the torch as a preeminent black scholar at Penn State. Yet, he has passed the torch to me and others," a nominator said. "He has prepared the next generation to become scholars that serve the needs of the most vulnerable amongst us."