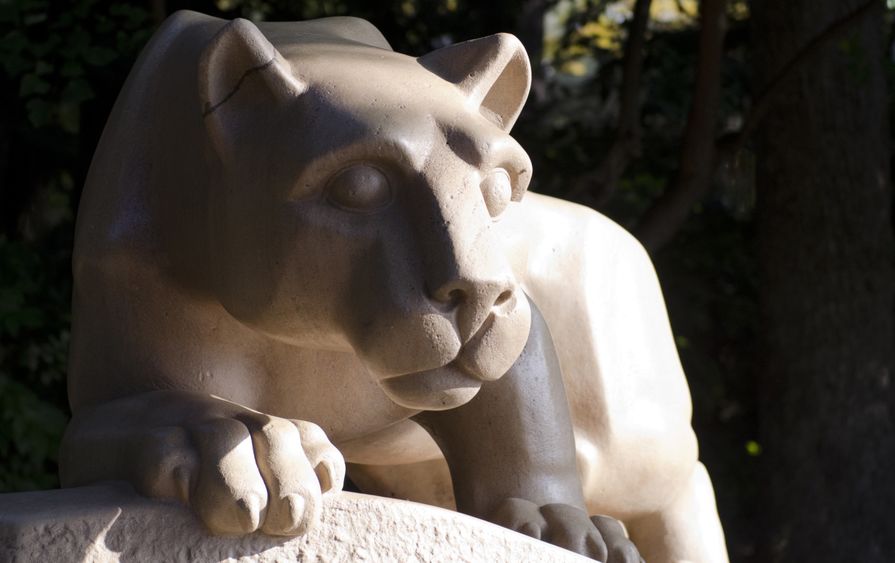 UNIVERSITY PARK, Pa. — Penn State's Office of the Vice Provost for Academic Affairs has named 15 faculty members as distinguished professors.
The University's 2017 distinguished professors are:
Penn State Altoona
Brian C. Black, professor of history and environmental studies
College of Agricultural Sciences
Jonathan P. Lynch, professor of plant nutrition
College of Arts and Architecture
Kim D. Cook, professor of music
Kenneth R. Tamminga, professor of landscape architecture
Smeal College of Business
Russell R. Barton, professor of supply chain and information systems
College of Engineering
Anand Sivasubramaniam, professor of computer science and engineering
Karen Thole, professor and head of mechanical and nuclear engineering
Penn State Erie, The Behrend College
George Looney, Professor of English and creative writing
Penn State Greater Allegheny
Margaret L. Signorella, professor of psychology and women's studies
College of Health and Human Development
Dennis P. Scanlon, professor of health policy and administration
Joshua M. Smyth, professor of biobehavioral health and medicine
College of the Liberal Arts
Christopher D. Castiglia, Liberal Arts Research Professor of English
James P. Dillard, Liberal Arts Research Professor of Communication Arts and Sciences
George R. Milner, professor of anthropology
Jenae M. Neiderhiser, Liberal Arts Research Professor of Psychology
The title of distinguished professor recognizes the academic contributions of current, full-time faculty members who hold the rank of professor. Distinguished professors are acknowledged leaders in their fields of research or creative activity; demonstrate significant leadership in raising the University's standards in teaching, research or creative activity and service; and exhibit excellent teaching skills.