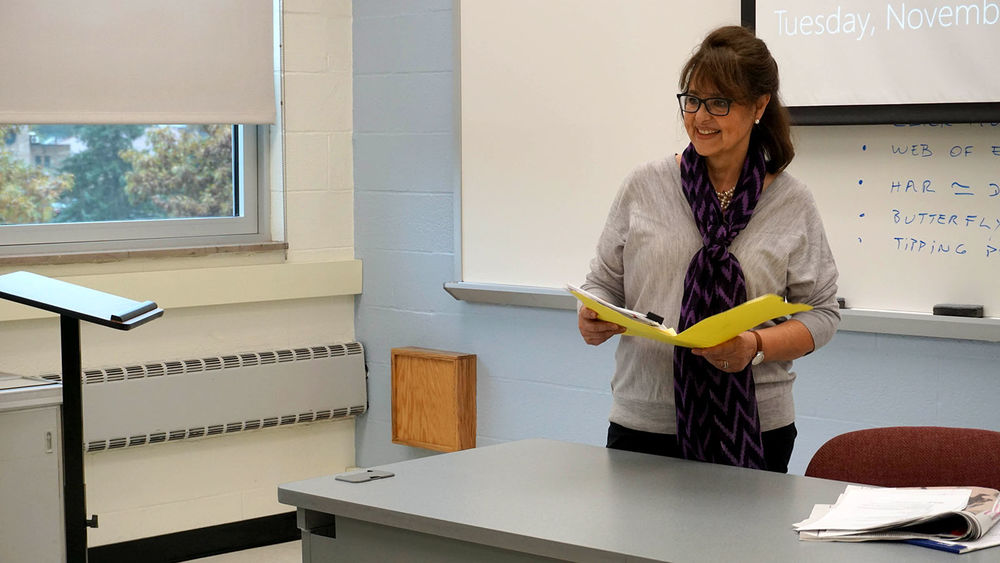 MCKEESPORT, Pa. — "Women Presidents and Prime Ministers in Post-Transition Democracies," a book edited by Verónica Montecinos, professor of sociology at Penn State Greater Allegheny, studies women as political executives in new democracies.
For much of her academic career, Montecinos was interested in the history and politics of economics until her home country of Chile elected its first female president.
Within five years of that election, Argentina, Costa Rica and Brazil elected female presidents as well.
"The pace of the new trend seemed to be accelerating and not much had been written on the topic," said Montecinos.
In addition to editing the book, Montecinos also wrote the introduction, a chapter on President Michelle Bachelet of Chile and the postscript.
Getting this book published took several years of hard work from Montecinos and her co-authors.
"I needed to identify a group of experts who could interpret the rise of women to these positions," said Montecinos.
The book compares the cases of Liberia, Mozambique, the Philippines, Bangladesh, Slovakia, Latvia, Brazil and Chile. Each of these chapters is written by specialists on their respective countries.
"Women Presidents and Prime Ministers in Post-Transition Democracies" is dedicated to two special women in Montecinos' life: her grandmother, who graduated from law school in the 1920s, and to her mother, who studied law in the 1940s and passed away the same month the book was published.
Montecinos hopes the book will contribute to the study of women in politics and encourage attention to the causes and consequences of the severe underrepresentation of women in high office around the world.