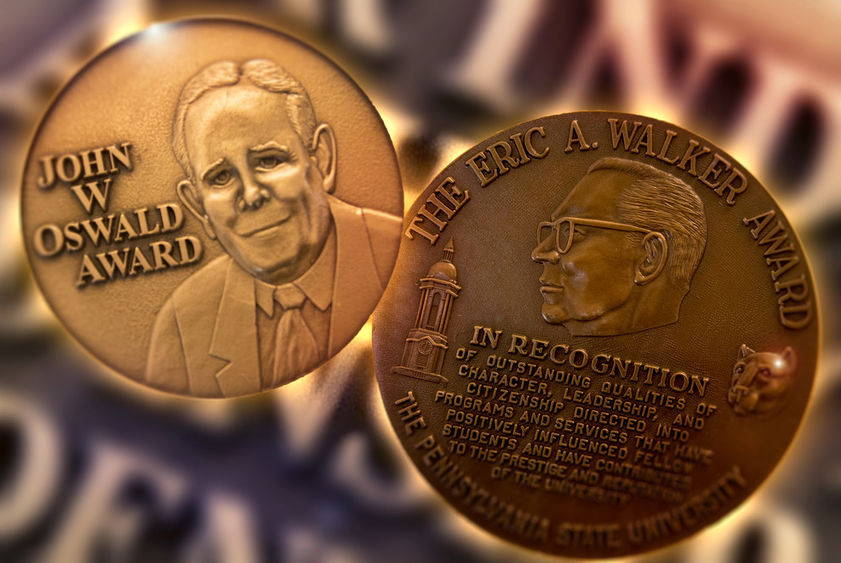 UNIVERSITY PARK, Pa. — Each year, Penn State honors several students for the highest levels of academic excellence, outstanding leadership and meritorious service. The 2018 student award recipients exemplify best practices and achievements among Penn State students, reflecting the University's mission of teaching, research and service.
The honorees will receive their awards at a ceremony at 1:30 p.m. Sunday, April 15, in Eisenhower Auditorium on the University Park campus. The award recipients are listed below by category.
Student achievement awards:
-- Ardeth and Norman Frisbey International Student Award: Peris Wambui Wamoni
-- Astronaut Scholarship Foundation recipients: Hannah Pohlmann
-- Barry Goldwater Scholarship and Excellence in Education Foundation: Alexander Smith
-- Ernest B. McCoy Memorial Award: Zain Retherford and Haleigh Washington
-- Ralph Dorn Hetzel Memorial Award: Brenna Fisher
-- The Jackson Lethbridge Tolerance Award: Jessie Jenkins
-- The John W. Oswald Award: Jaime Chan, creative and performing arts; Adriana Lacy, journalism, speech and the mass media; Megan McCloskey, athletics; Alexander Shockley, social services, religious activities and student government; and Chen Zhou, scholarship.
-- The Eric A. Walker Award: Brian Davis
A full description of each of the student awards online at http://awardsrecognition.psu.edu/student-awards/student-achievement-awards/.