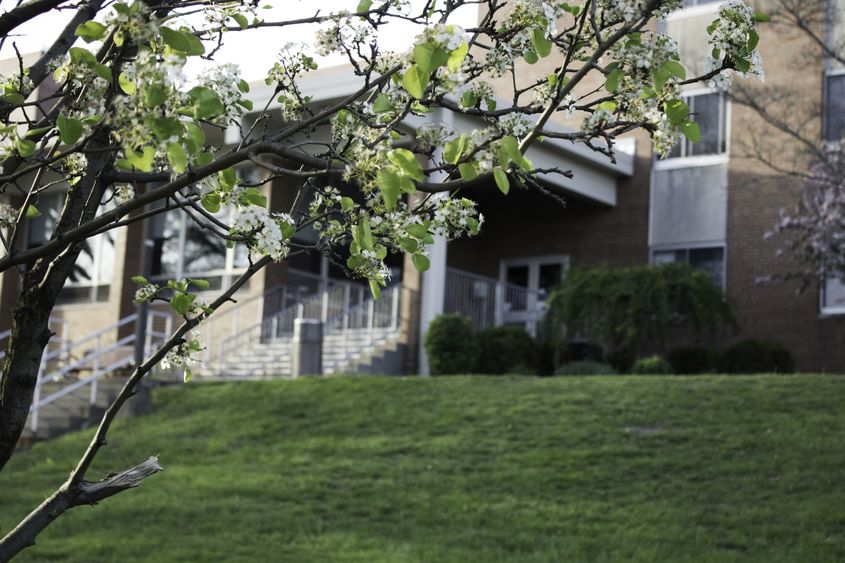 McKEESPORT, Pa. – Penn State Greater Allegheny students will not see an increase in price for on-campus housing for the 2019-20 academic year, following adoption of new room and board rates by Penn State's Board of Trustees in February.
The price for Penn State's meal plans will increase by an estimated 2.25 percent.
"Students who purchase on-campus housing are afforded the convenience of being close to their friends, making new friends, free cable and Wi-Fi, and going to class without the hassle and cost of a commute," said Heidi Leiden director of housing and food services at Greater Allegheny. "Commuters and on campus-residents can select one of three meal plan options providing a diverse selection from our Café Metro menu and Starbucks coffee and Penn State Creamery ice cream in Metro Express".
Student Koran Fleming is a sophomore and a student-athlete who lives on campus in McKeesport Hall, the on-campus residence hall. He believes living in the residence hall provides him with the opportunity to be close to his classes and friends, and the on-campus living accommodates his busy schedule.
"I like living in the residence hall because I have my own space and am able to socialize in the lobby or game room," said Fleming. "It's getting back from a (basketball) game late and knowing I'll be on time for class the next morning."
McKeesport Hall offers amenities for students including a new communal kitchen, game room, lobby, laundry facilities and free Wi-Fi. Free parking is also available to residents, including first-year students.
Greater Allegheny is recognized as a preferred campus for Pittsburgh Promise students.
Students and family members can see meal plan rates and housing costs for each campus at https://hfs.psu.edu/rates.