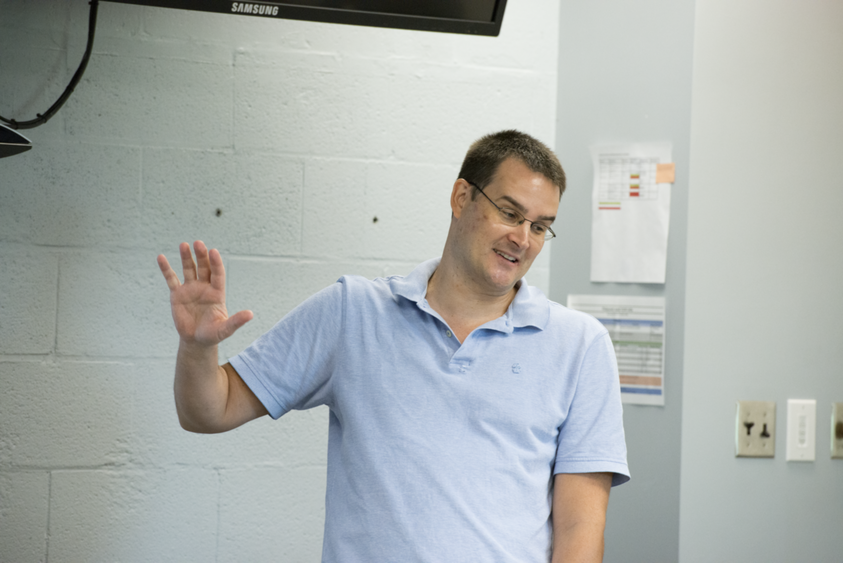 MCKEESPORT, Pa. -- Douglas Charles, associate professor of history at Penn State Greater Allegheny, contributed to a recent documentary released by Yahoo News.
Investigative correspondent Michael Isikoff produced the documentary, "Uniquely Nasty: The U.S. Government's War on Gays," in anticipation of the U.S. Supreme Court ruling on same-sex marriage. In an accompanying article, Charles explained why the "war" metaphor was appropriate in regard to government actions and the consequences to individuals. (See the article here.)
The PBS NewsHour subsequently gave further attention to the Yahoo documentary and to Charles's research on June 26, 2015, when the Supreme Court announced its decision that prohibitions against same-sex marriage were unconstitutional.
Isikoff also reported on June 26 about calls to remove the late FBI Director J. Edgar Hoover's name from the FBI building because of his various human rights abuses, including the harassment of gays and lesbians as well as civil rights activists. As quoted in Isikoff's article, Charles concludes, "It's a tragedy of history that FBI headquarters -- a building he never occupied himself -- was named for Hoover."
Charles is author of the forthcoming book, "Hoover's War on Gays: Exposing the FBI's 'Sex Deviates' Program." The book is expected to be released in September 2015.