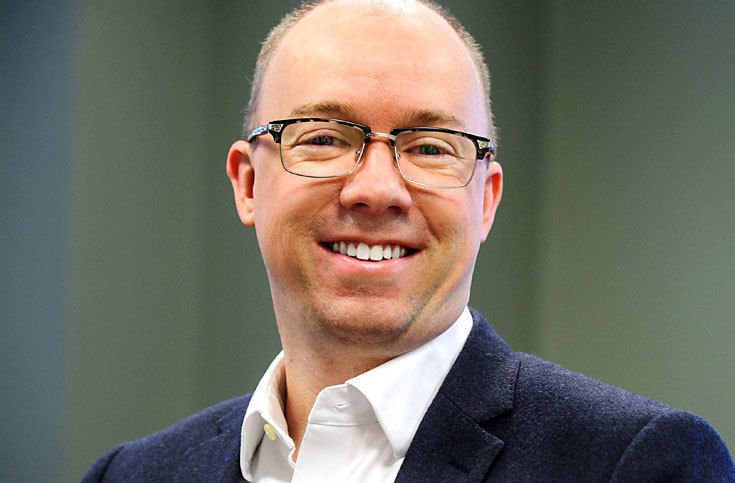 MCKEESPORT, Pa. — Last month, the Penn State Greater Allegheny community welcomed Brett Creasy, president and director of digital forensics of bit-x-bit, to speak to students pursuing careers in information technology and cybersecurity. In his position, Creasy oversees the company's digital forensics, e-discovery, cybersecurity, and incident response operations. 
During his presentation, Creasy discussed a variety of issues in the broader cyber forensics process, including intellectual property theft and unauthorized computer system use. He led students through a hands-on activity using forensic software provided by the company. 
"Working with tools used in the digital forensics field provided me a greater grasp of what specialists can accomplish," said Nick Trunzo, information sciences and technology student. "It (the activity) showed me a side of the tech industry that I have not explored before." 
As a digital forensics director, Creasy has performed hundreds of forensic exams in situations including harassment, computer hacking, criminal and white-collar crimes, employment class action cases, arbitration hearings, and internal investigations. He has testified on a variety of matters, most notably in cases involving the theft of confidential and trade secret information and has been appointed as an expert in state and federal courts around the country. 
Jennifer Breese, assistant professor of information sciences and technology at Greater Allegheny, reflected on the presentation. "It is amazing to have a cyber forensics company president speak to our cyber forensics law course," said Breese. "We are very fortunate to have Brett discuss many topics in the overall cyber forensics process."  
The Cybersecurity Analytics and Operations major at Penn State prepares students to analyze cybersecurity data, identify cyber issues, understand malware actions, and convey their concerns to business stakeholders and the public. 
To learn more about the Feb. 16 presentation, contact Breese at [email protected]. To discuss the major and Penn State's application process, contact the Admissions Office at [email protected].   
"Working with tools used in the digital forensics field provided me a greater grasp of what specialists can accomplish."

—Nick Trunzo , information sciences and technology major, Penn State Greater Allegheny