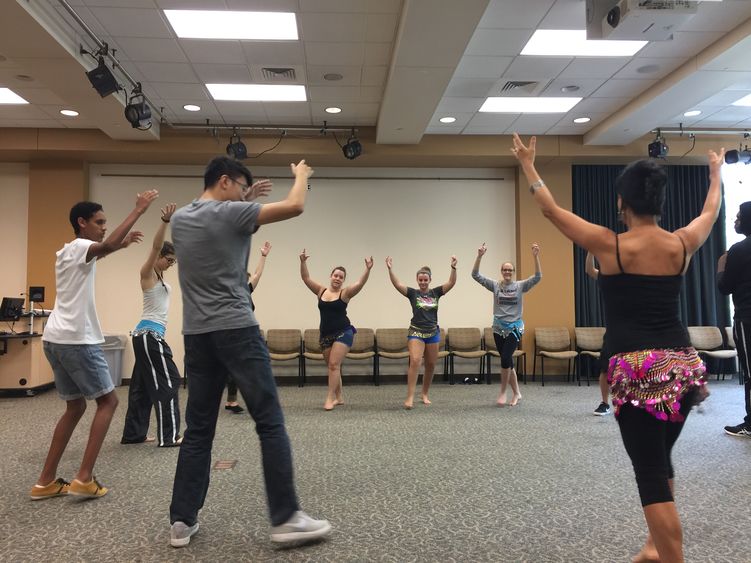 MCKEESPORT, Pa. — Students, faculty and staff at Penn State Greater Allegheny will have the opportunity to learn about and participate in a Greek line dance workshop as part of Teaching International's 2016-17 focus on countries that adjoin the Mediterranean Sea.
The workshop will be presented by Susan Goelz, a dance artist, instructor and choreographer, from 12:15 to 1:15 p.m. on Monday, Nov. 28, in the Ostermayer Room of the Student Community Center. For more than 10 years Goelz has been an active participant in the Pittsburgh area dance community. She also assisted with and performed in last spring's campus theater production, "Traveling Boogie in the 'Burgh."
In addition to the emphasis on the Mediterranean, Teaching International will also be exploring the theme of climate change for the 2016-17 academic year.