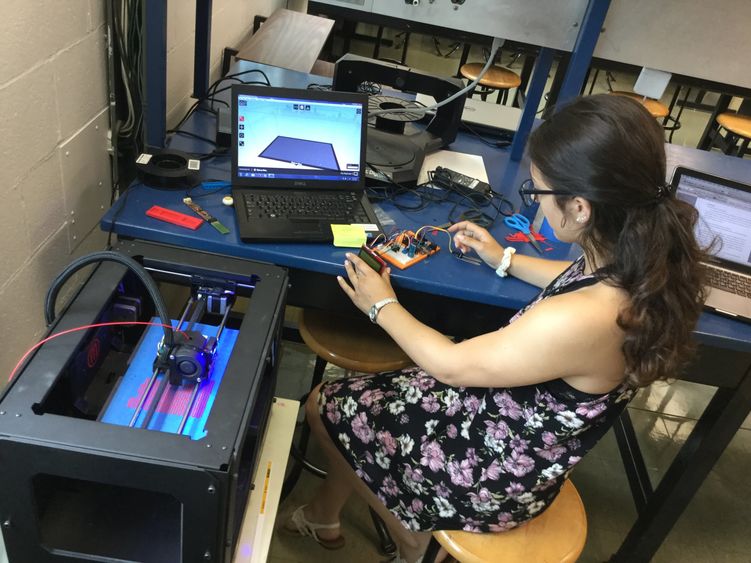 MCKEESPORT, Pa. — Four Penn State Greater Allegheny faculty members have been awarded the Penn State Engineering Technology and Commonwealth Engineering Program Enhancement Grant (ECTE-PEGs.)
The faculty are: Instructor in Engineering Alandra Kahl; Assistant Professor of Mathematics Kuei-Nuan Lin; Associate Professor of Engineering Eric Lipsky; and Distinguished Professor of Psychology and Women's, Gender, and Sexuality Studies Margaret Signorella.
The grant will mainly be used to purchase two Robo3D printers with the goal of enhancing the learning experience by doubling the current manufacturing capacity of the campus. The new printers will be showcased in a new engineering laboratory, which is currently being renovated. Both students and faculty will benefit from additional in-house, 3D-printing capacity, allowing for greater innovation and an expanded learning experience.
The professors plan to use the printers to deepen the understanding of calculus through visual modelling of mathematics. Psychology faculty will use the printers to create 3D models of parts, such as brains and neurons, for visually impaired students. The printers will also be used in biology, engineering, chemistry and psychology courses.
The ECTE-PEGs are intended to provide engineering faculty with funding that will improve engineering and engineering technology labs and classrooms to expose the students to new technologies and learning environments that promote intellectual activities and applied experiences in engineering and technology.