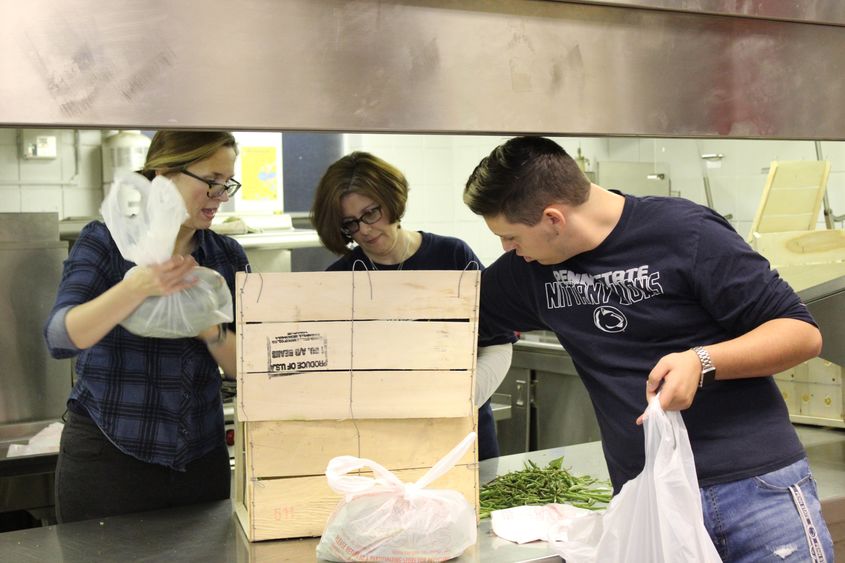 MCKEESPORT, Pa. – As Penn State Greater Allegheny employees sit for dinner this Thanksgiving, they will do so knowing they helped 80 families throughout McKeesport and the Mon Valley do the same. 
On Nov. 19, Penn State Greater Allegheny held its second annual Turkey Drive at the Mon Valley Innovation Hub located on 9th Street in McKeesport. 
Aaron Whigham, co-adviser of the Hub, noted, "We are taking an active role in giving back to the community. This year, we partnered with Sam's Club and Jordan Produce." 
"It is wonderful to have those relationships with our business partners," said Jacqueline Edmondson, chancellor of Penn State Greater Allegheny. "I think it is inspiring to see how people come together to serve a community in need."
"One thing we have heard from the community is the need for hope," Edmondson continued. "My hope is that our outreach through events like the Turkey Drive will be part of the equation as we work to build a new future for McKeesport and the Mon Valley."
Penn State Greater Allegheny's Street Team worked tirelessly to secure donations for the turkey drive. Through the efforts of team members, and the community partners, each family received a whole turkey along with all the traditional Thanksgiving fixings. In addition to Whigham, Street Team members include Johnathan White, Siobhan Brooks, Erica Willis, Erica Tachoir and Eric Ewell.