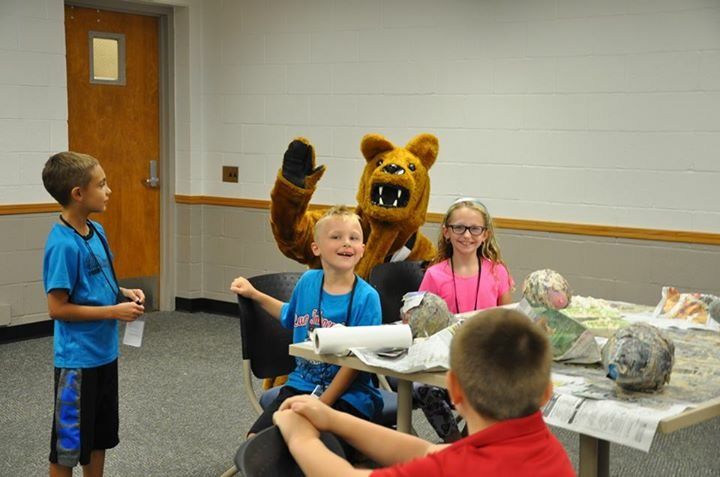 There has been a unique sound of excitement at Penn State Greater Allegheny for the past few weeks.  A sound not often heard on college campuses — the voices of young children laughing, learning, playing. It is the children attending Kids' College.
Kids' College is a summer enrichment program that offers a diverse selection of age-appropriate classes for children and teenagers from first through eighth grade. The campus last held Kids' College in 2010. 
"We are so excited to bring Kids' College back to the campus this summer. It is a great way to expose young children, many for the first time, to a college campus. They have fun while getting to apply the knowledge they learn to actual hands-on projects," said Continuing Education Program Assistant Kelly Kovalsky. "We hope to expand the program next year to offer even more subjects in a fun and exciting atmosphere."
The weeklong camps offered activities in a variety of topics, including art, sports, cooking, science, computers, drama and robotics. Camps took place during various weeks beginning July 11 through Aug. 11.
The young students had fun making educational-based crafts such as pinatas and exploding volcanoes, cooking delicious recipes, developing their athletic skills, and so much more.
For additional information or to be added to our mailing list for next year's program, email the Office of Continuing Education at [email protected].