Greater Allegheny, College of the Liberal Arts leaders provide perspectives on DEI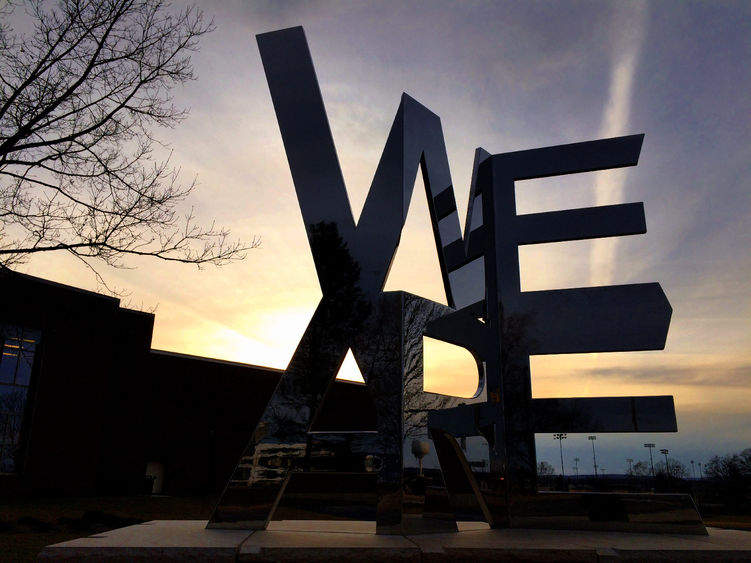 UNIVERSITY PARK, Pa. — At its meeting on May 5, the Penn State Board of Trustees Committee on Equity and Human Resources held a discussion on one of the University's six Strategic Plan foundations — "Advancing Inclusion, Equity and Diversity" — as part of the board's continued commitment to creating a more diverse and inclusive University. 
Marcus Whitehurst, vice provost for Educational Equity, and Clarence Lang, the Susan Welch Dean of the College of the Liberal Arts, delivered a presentation to the committee on advancing diversity, equity and inclusion (DEI) across the University. Jacqueline Edmondson, chancellor of Penn State Greater Allegheny, also delivered a presentation on the successes of the Crossing Bridges summit to offer a Commonwealth Campus perspective on advancing DEI. 
Whitehurst stressed that engaging the entire University in the work of advancing DEI will be central to the success of DEI-related initiatives. He identified four goals as part of this process, developed in collaboration with the Office of Planning, Assessment and Institutional Research: 1) fostering a culture of respect and inclusion; 2) developing and supporting curricula and scholarship on social issues; 3) evaluating and rectifying policies and practices that limit access and opportunities; and 4) recruiting and supporting a diverse student body, faculty and staff. 
"One thing I always try to encourage colleagues across the University when we think about this work, is to think about it from the broad range of what diversity, equity and inclusion includes," Whitehurst said. "It's not only a conversation about race; it's talking with all the different communities that make up diversity and all those different viewpoints. That includes students with disabilities, that includes our student veterans, our LGBTQ+ community. We need to reflect that kind of range in our work at Penn State." 
As part of continuing to advance DEI across the University, the University remains committed to the importance of accessibility to DEI-related resources and the value of creating a DEI education program — an item identified by Penn State President Eric Barron in 2020 as a key initiative for advancing DEI. That program is planned to launch as a pilot program later this month. The creation of a DEI-focused mentoring program also was a recommendation of Penn State's Select Commission on Racism, Bias and Community Safety that has received the support of the University's leadership. As part of promoting scholarship that examines social issues and inspires social responsibility, Penn State also has created the new Center for Racial Justice. 
Whitehurst finished his remarks by discussing the importance of recruiting and supporting a diverse University community, an area in which Penn State has seen progress in recent years, and the importance of professional development opportunities for creating an educated community that contributes to positive change. 
Lang also shared details of the College of the Liberal Arts' efforts to advance DEI as an illustration of the work happening in academic colleges across the University. Among other initiatives, the College of the Liberal Arts has awarded more than $250,000 in emergency scholarships to both residential and World Campus students impacted by COVID-19; established new scholarships and resources to support underrepresented students; begun piloting a midcareer faculty advancement program for faculty from underrepresented groups; awarded named professorships to faculty members of color with outstanding records of research and teaching; and invested in programs that collaborate with and give back to local communities. 
"One thing that is really fantastic at Penn State is that the deans and University leadership are always interested in new ways to collaborate," Lang said. "When someone has a good idea, it is not difficult to put that forward and find others who are willing to experiment and want to support that idea."