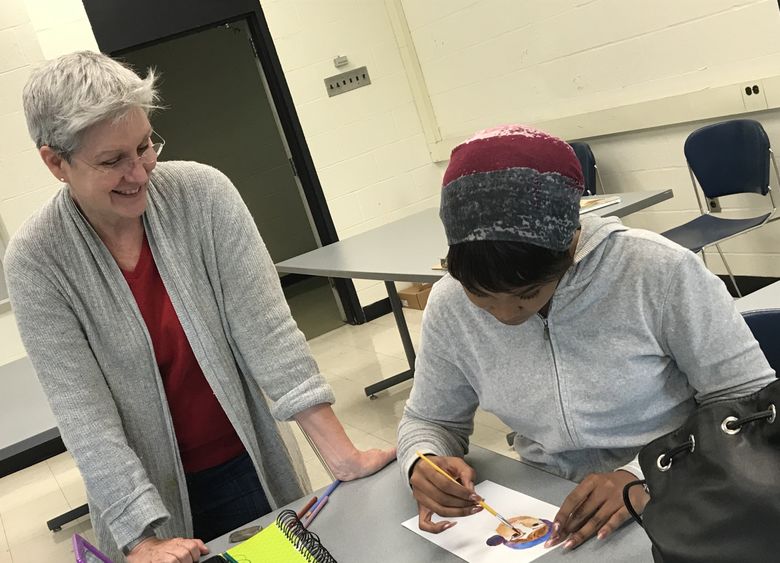 MCKEESPORT, Pa. — With summer quickly approaching, Penn State Greater Allegheny is preparing to host the Pathway to Success: Summer Start (PaSSS) program. This summer program is designed to help launch incoming freshmen into a college environment by offering them six credits that count toward their degree.
This year, part-time lecturer Mary Collins will teach a new art course titled Rocks, Minerals, and the History of Art (ARTH 107N).
"We are really excited to offer our PaSSS students this new interactive course that combines art history and geology," said Melan Hasquet, an admissions counselor at the Greater Allegheny campus. "Students will have the opportunity to try their hand at different art techniques and showcase their work throughout the program. Professor Collins' creative teaching style will surely lead to a fun and interactive course."
Since a young age, Collins has had a passion for art. This passion grew when she learned that she could make a career out of teaching.
"I started in graphic design and was the first staff member to the newly created Pittsburgher Magazine in 1976; later I worked designing pages at the Pittsburgh Post-Gazette," said Collins. "But my passion is painting and getting the young and old to love making art for themselves."
Since Collins started teaching, she has taken a hands-on approach to getting students more involved with art. One such course is Art History 100, a class designed to educate students on the history of art from the prehistoric era to the present.
"I select the key artworks that have had an impact on Western art history," Collins said.
When Collins isn't teaching at Greater Allegheny, she is educating students at the Propel Schools in Pittsburgh.
"At Propel, I introduce Pittsburgh area artists that teach their art through dance, and from music to visual and literary arts," said Collins.
To learn more about admission to PaSSS, students can contact the Enrollment Management office at 412-675-9010.