Groups form community collaboration in effort to teach girls leadership skills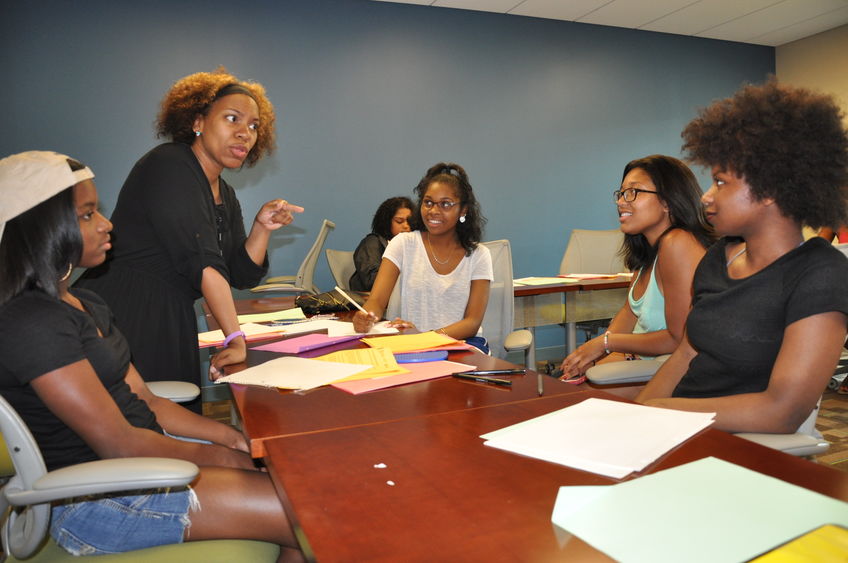 MCKEESPORT, Pa. — Penn State Greater Allegheny's Penn State Educational Partnership Program (PEPP) is hosting girls from the Urban League of Greater Pittsburgh on campus this week. Thirty-eight girls from the Pittsburgh region are staying on campus from June 19-25 as part of the Urban League's Black Female Leadership Development Institute (BFLDI).

The girls will participate in a series of workshops and activities to prepare for leadership and educational opportunities. Many of them have expressed interest in Penn State Greater Allegheny for their post-secondary studies. One of these young women already chose the campus and completed her New Student Orientation this week.
"As part of our mission at Penn State Greater Allegheny, we foster the success of our students and communities by offering excellent and distinctive programs of study and by engaging our communities through collaborative ventures and partnerships," said Tahirah Duncan Walker, instructor in education and social sciences and PEPP director at Penn State Greater Allegheny. "By hosting the young women from the Urban League, we are collaborating in an effort to teach girls to succeed in leadership roles in business and the community."
According to the BFLDI Facebook page, BFLDI is a program that brings African-American girls in grades nine through 12 together to participate in yearlong activities. The program increases educational and leadership opportunities for young African-American girls to expand their leadership skills to make an impact in their local communities. BFLDI, which is co-sponsored by Penn State, is a multi-faceted program that combines different learning approaches to mold girls into leaders.
Jessica Brown, co-founder and executive assistant of 5A Elite Youth Empowerment, spoke to the group about character and integrity. "If you are going to be a leader, you need to have integrity and be measurable for your actions," said Brown. "Good leadership is about being consistent; who cares about words? It's about the day-to-day walk, not just the talk."
Brown ended with an important message to the girls: "When you think of yourself, let your characteristics define you. Be the best you can be."