$14.7 million project seeks to transform lab into state-of-the-art facility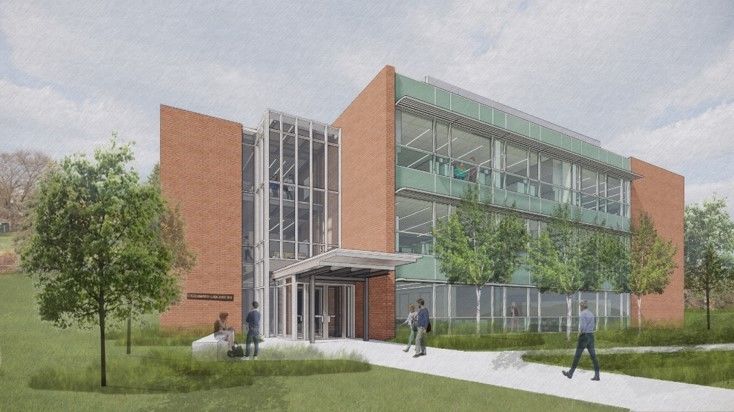 UNIVERSITY PARK, Pa. – A proposed $14.7 million project to modernize and improve the existing 22,000-square-foot Ostermayer Laboratory at Penn State Greater Allegheny garnered a recommendation for approval on Feb. 20 from the Board of Trustees Committee on Finance, Business and Capital Planning.
Update: The proposal was approved by the full board on Friday, Feb. 21.
Built in 1973, Ostermayer Lab currently houses two biology and two chemistry teaching laboratories, along with four research laboratory spaces, a laboratory preparation space, faculty and staff offices, and one general purpose classroom.
This project will address much-needed facility maintenance. When renovated, new research spaces will house state-of-the-art laboratory and safety equipment; modernized teaching spaces will allow for greater faculty and student collaborations; improved classroom and collaboration spaces will foster a better learning environment; and an enhanced entrance and lobby space will be used to display student work and engage the local community in informal science education.
"The new Ostermayer Lab will further the cutting-edge pedagogies happening at Greater Allegheny," said Jacqueline Edmonson, chancellor and chief academic officer for the campus. "Our faculty use digital tools, technologies and research-based approaches in their teaching. The changes to the building will allow them to engage students in even more meaningful and creative ways."
As part of the project, aging and inefficient building systems also will be renewed.
"We are grateful for the University's support which allows us to transform teaching and research space," said Adam Homer, operations and physical plant manager. "When the project is completed in 2021, Ostermayer Laboratory will be a contemporary facility that will support the growing curriculum at Penn State Greater Allegheny."
Renovations will begin later this spring. Completion is expected for the start of the fall 2021 semester. Greater Allegheny is using a mobile laboratory facility that was in service at the Penn State Berks and Hazelton campuses during renovation projects at those locations.