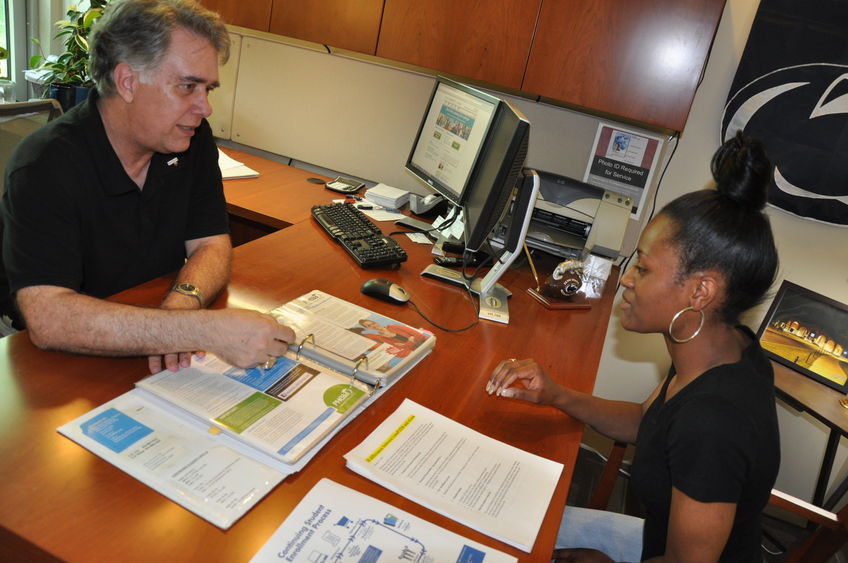 Penn State Greater Allegheny is offering a few opportunities for potential students to come and see what the campus has to offer.
Financial Aid Night will be held at 6 p.m. Sept. 29, in the Frable Building Conference Center. Students and their families can get a head start on planning how they will pay for their college education. The night will include two sessions. The first is For Parents Only where parents will learn what they will need to do to help your student pay for college. Topics will include financial aid, scholarships, and loans.
The other financial aid session is for the prospective students. The Scholarship Information Session allows students to take a journey into learning how to look for and apply for scholarships.
For those who live a distance from campus, there is a For Parents Only live meeting. Participants can log onto https://meeting.psu.edu/fpo/
Each week, there are two opportunities to visit campus. The "A Talk, A Tour, A Treat" program includes an admissions presentation, a tour of the campus with one of our Lion Ambassadors and a treat ... one that has helped to make Penn State famous! "A Talk, A Tour, A Treat" events are held at 5 p.m. Wednesdays and at 2 p.m. Fridays.
For all of these events, if you are a high school senior, you can complete your application and we will waive your $65 application fee for visiting the campus.
To register for any of these events, visit greaterallegheny.psu.edu/admissions-events.