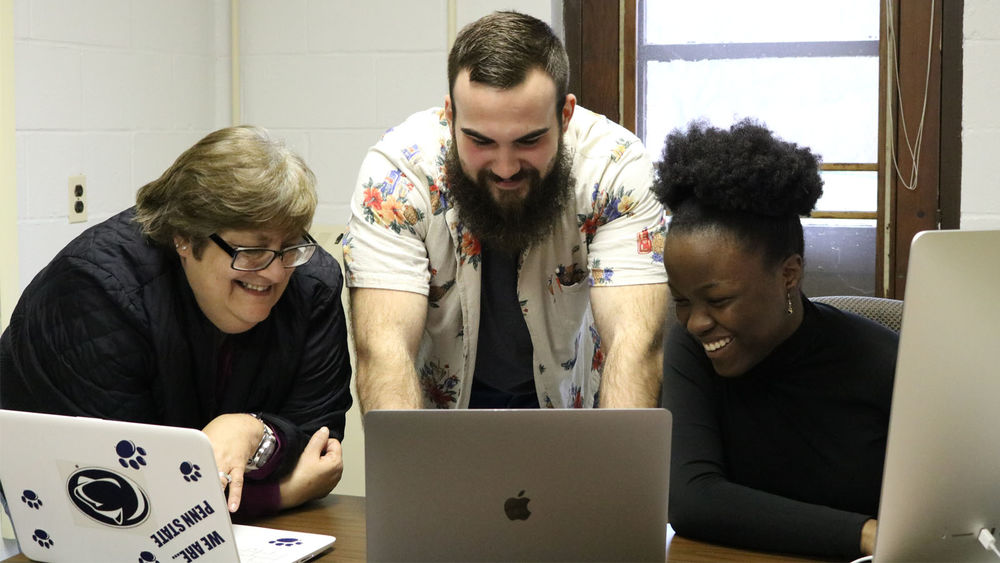 MCKEESPORT, Pa. — The Pittsburgh Literature Project is a work in progress that sheds a light on the known and unknown authors in the Pittsburgh area. Initiated by James Jaap, associate teaching professor at Penn State Greater Allegheny.
"We are starting to research the authors, find their connections to the city and how they depicted life in Pittsburgh," said Jaap, "I have identified about 15 primary authors and how their lives and works are connected to the city."
These authors will be celebrated by getting a new kind of recognition through student's research, presentations and participation in future events for this project.
The Pittsburgh Literature project is not a solo endeavor. Three students at the Greater Allegheny Campus, enrolled in English 496 as an independent study, are helping Jaap with this journey.
One student decided to be a part of this because of her love for literature and how it represents the community. "The more I learn about Pittsburgh the more I am learning how to appreciate and care for the community," said Barb Kendall.
Another wants to work on this because of its relationship to Pittsburgh. "I feel like I bleed black and gold," Brad Walker said. "I feel as though there is a lot to be unearthed in terms of the city of Pittsburgh that we might not see in pop culture or in a lot of literature out there today."
Jaap believes the outcomes for this project could serve the whole Western Pennsylvania region. "People know writers from Chicago, people celebrate authors from New York, but Pittsburgh writers have not received much discussion," said Jaap. "We could get the conversation started and start publicizing this and making these authors well known."
Another student has a passion for creative writing. "We are basically writing biographies from different aspects," said Keitha Dunahey. "I think that is helpful for me because I like to write poetry, so it is a challenge for me to be able to write in different styles."
Not only is this project for the students of Penn State, Jaap wants to open this project to the public. In the future he wants to make an interactive website and even work with the McKeesport Heritage Center to make sure these authors get the recognition they deserve.
Everyone working on this project is more than happy to help get more people on board, said Jaap. To get involved with this project, go to Jaap's office in Main 110 or talk to one of the students who are working on the project.