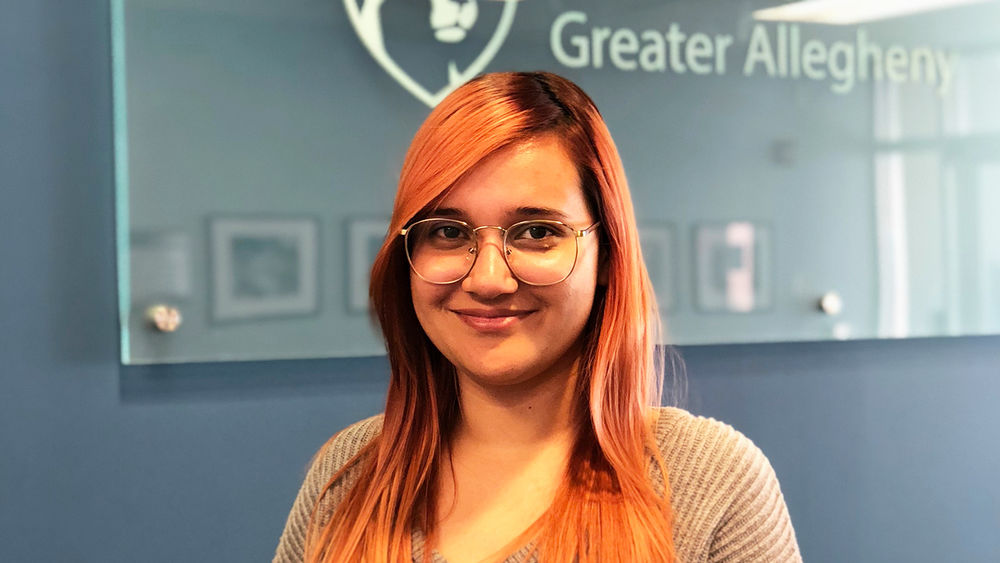 Seven students from the University of Puerto Rico at Mayagüez (UPR-M) joined Penn State Greater Allegheny for an opportunity that involves on-campus courses and an internship this spring semester. Yadeiliz Mari took part in this program because she likes to learn and explore new things.
"I came to Penn State Greater Allegheny because it was a break from the environment," said Mari. "Being on the same campus for four and half years, sometimes you just need a break."
Mari, a senior, takes three courses and participates in an internship for the Center of Career Excellence and Community Outreach (CECO) as a video editor. "My first project was a video we called 'Where is CECO?'," said Mari. The video promotes the different services that are offered, and the location of CECO on campus.
Her second project explored what opportunities await students with their major. "The project is to interview staff members at Greater Allegheny and see how they transformed what they studied into what they work on," said Mari.
While at Greater Allegheny, Mari pushed herself to overcome one fear, going out in public with her camera and taking pictures. "I have been a more confident person in what I do and what I love," said Mari. "It has reassured me that this is what I want to do."
Mari made her Penn State experience her own. Outside of work or class, she participates in many on- and off-campus activates. "I saw coming here as an opportunity to explore, find myself, and what I want to do with my life."
Mari found that Greater Allegheny is more than a campus. "Penn State means family, it feels like home," said Mari. "When I went home over spring break, I felt a hole in my heart because I was leaving."
Mari plans to graduate from UPR-M this winter and looks forward to either applying to graduate school or entering the workforce. Either way, she is looking forward to one day becoming a video editor.
"Don't be afraid to do stuff," Mari mentioned as a note to future students. "If you want to do new stuff, explore it, until you are sure that is what you want to do."