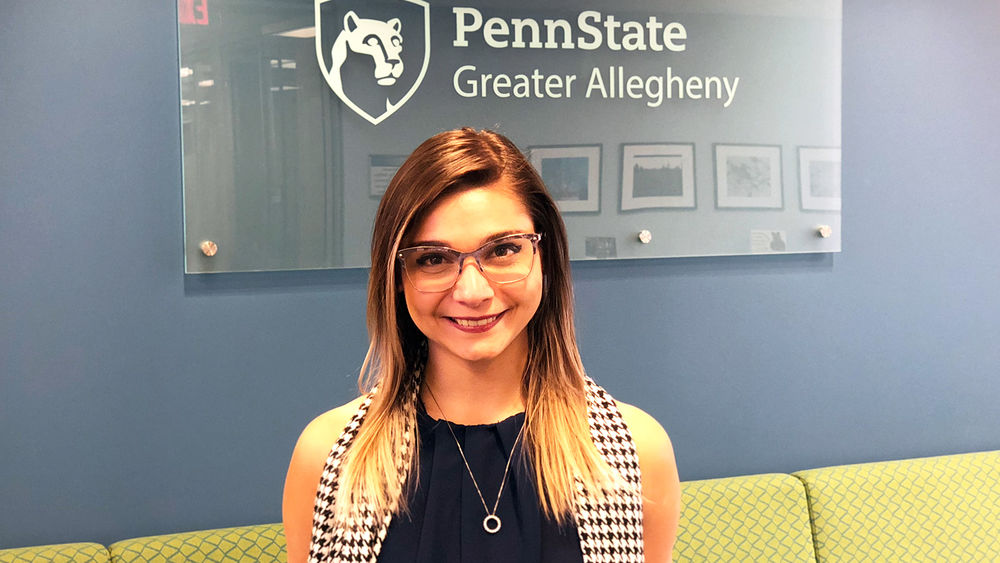 MCKEESPORT, Pa. — During the spring 2018 semester, Penn State Greater Allegheny opened its campus to seven students from the University of Puerto Rico at Mayagüez (UPR-M). Amanda Diana, a senior studying linguistics, came to Greater Allegheny to explore a new environment.
"I am someone who loves to travel," said Diana. "I believe traveling is the best way to learn because you immerse yourself in a different culture."
Previously a track-and-field athlete, Diana altered her ambitions to refocus on academics.
"I just got out of athletics, and living for the sport," said Diana. "I started actually thinking about living for my future."
Diana, who has lived in Texas, Kentucky, Ohio, and Puerto Rico, chose to participate in the program because it was a unique opportunity.
"Being here really has put me in an academic frame of mind," said Diana. "I have experienced so much growth for my future here; I can see more clearly now where I want to be."
Diana took four courses, two at Greater Allegheny and two at UPR-M and participated in research projects at Greater Allegheny.
"I am a huge nerd," said Diana. "I have been working with Dr. Kristal Tucker [assistant professor of biology at Greater Allegheny] on different research projects to achieve honors."
Diana also completed a research project about statistics inside of a two-week timeline and presented it at Greater Allegheny's research conference, held in April. Her research covered the serial-positioning effect, which is the tendency for people to recall the words at the beginning and the end of a list with higher frequency than those in the middle. Diana's research focused on differences between college students in their 20s compared to an older group.
Recently, Diana was accepted to the University of Washington's post-bachelor program in communication science and disorders. Diana will move to Seattle to continue her education and earn her doctorate.