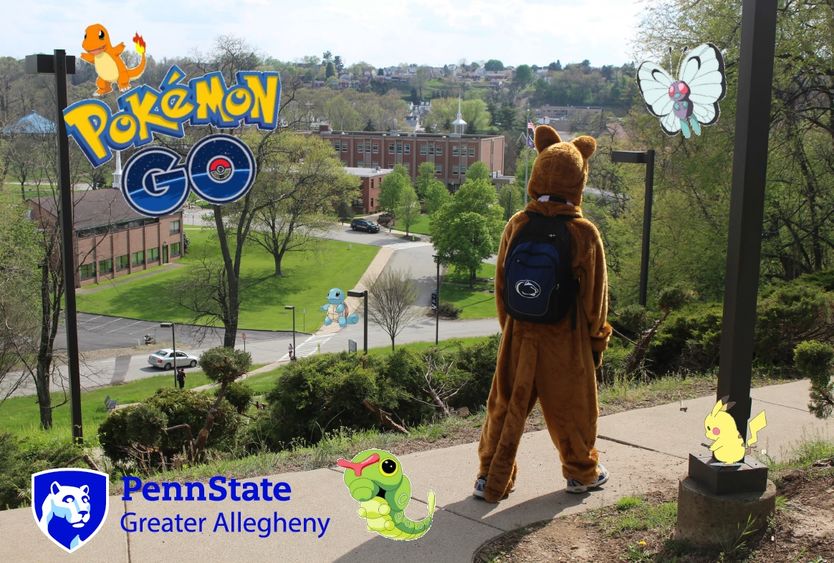 MCKEESPORT, Pa. — Incoming students at Penn State Greater Allegheny will have a unique experience as part of their orientation — a PokeParty! From 1-3 p.m. on Friday, Aug. 19, incoming students will gather for a Lure Happy Hour, where lures will be placed at all nine PokeStops on campus.
Students will be divided into three teams. The teams that control the two PokeGyms on campus at the end will be the winners. Members of the winning team will receive prizes.
Prior to the PokeParty, new students will attend academic convocation, the annual ceremony at which members of the faculty and staff welcome first-year students and their families to campus. The convocation celebrates the campus' dedication to student-centered success, global education, and community engagement.
New students will finish off orientation week with an ice cream social, parent send-off, and a pool party held at nearby Heritage Park Pool.