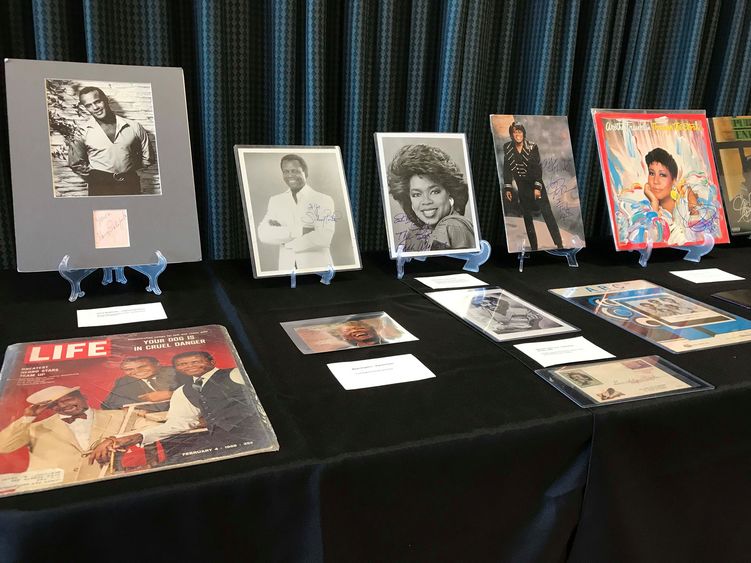 MCKEESPORT, Pa. — On Monday, Feb. 3, Penn State Greater Allegheny welcomed the True Black History Museum, a traveling, educational event, that shares the stories and journeys of African Americans. The 100-piece artifact display showcased primary-sourced documents, including letters from activist Angela Davis, civil rights leader Martin Luther King Jr., and Coretta Scott King. Additional items paid tribute to African Americans who influenced the arts and entertainment industries and politics.
Founded in 2010, the museum has acquired over 1000 artifacts through donations and auctions and from friends, families and influencers.
"The mission of the museum is to instill self-esteem and pride into our visitors and to create cultural awareness for the historical journey of African Americans," said Fred Safford, director of the True Black History Museum.
Safford delivered a keynote lecture to an engaged audience in the campus' Student Community Center as he discussed history, identity, and education and challenged the audience to move forward together as a community.
Justin Dandoy, associate director of student affairs at the Greater Allegheny campus, noted, "the event is a good educational opportunity. It's unique because there are real artifacts from history. It is a chance for them [students] to see history, signatures and things from the turn of the century."
The community can look forward to more programs this month including the Black Student Union's highly anticipated '90s Throwback Party and Soul Food Chow down. The Student Affairs department is also planning a Mural Project, and a trip to the Heinz History Center.
For more information on upcoming events, dates and times, contact Justin Dandoy at 412-675-9493.